I often hear that reading about other peoples` results is motivating. Therefor I will today share what Kirstin, a beautiful woman and mother of two has to say about her journey and her results at Let`s Shine and also what surprised me with her journey!

People I guide usually get really surprised that their changes and effort can give results on so many aspects of their lives, and to be honest: All though I know what they can expect, I also get surprised! Because the changes are huge! I expect results, but it`s often mind blowing how people are getting a lot more than increased energy levels, a strong body and a flat stomach when they start doing healthy changes over time (All though those things are great achievements too!)

Kirstin is an example of a women that through her changes has gotten much more than what she first signed up for. Read her feedback below and notice that what started of as a wish for more energy, less fat and a strong body took her to a place where she got all these things, but also much more!

Thank you Kirstin, for letting me help you on your journey and for sharing your results to inspire others to reach their goals too. <3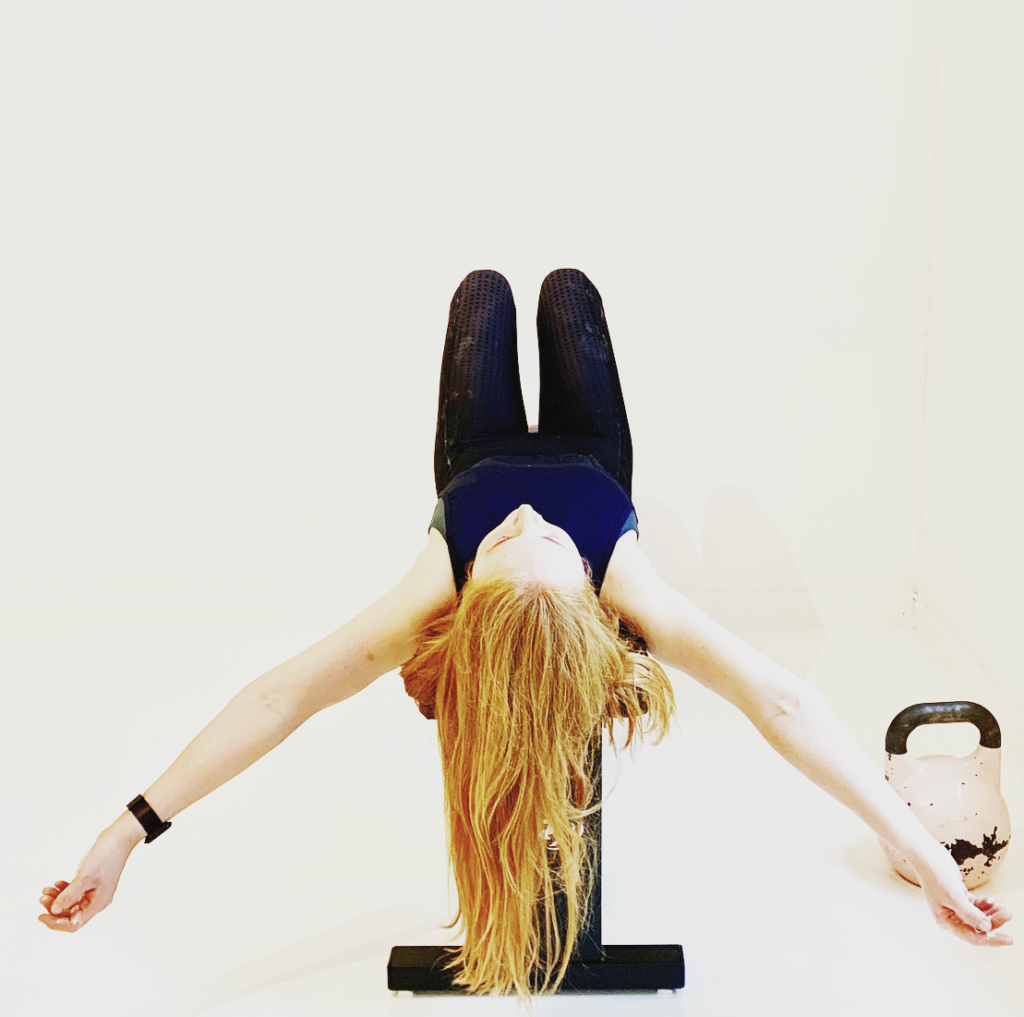 IN THE BEGINNING……..
What was your motivation for starting training with Let`s Shine?
My motivation was to regain my strength and sense of being fit. After watching my friend train with Helle this autumn and seeing her amazing results, I became truly motivated to make the changes I needed. It has been too many years of working out in short periods without the self-discipline to push myself hard enough and keep up my training routines. I've never experienced the joys of working out, which basically caused me to feel guilty and bad.
What were your goals?
Firstly, it was to feel strong and energetic again. Secondly I wanted to tighten up my body and feel good about myself again. The areas I was most interested in tighten was my butt, stomach, arms and also strengthen my back. I also wanted tips on how to change into a healthier diet which would allow me to eat healthy without making me feel like I was dieting or not able to eat until I felt full.
What surprised you the most when you were coached?
Honestly, I never thought I would see such amazing results in such a short time! Obviously I had hoped to see results quickly, but I didn't really think it possible. I'm surprised that I am able to lift with much heavier weights now than I could when I first started out. After just three sessions with Helle I could do push-ups without supporting myself on the knees, which I haven't been able to do since high school! Of course I knew my regular diet is important, but that it affects my results in such a manor completely took me by surprise. I'm also really pleased about not experiencing massive mood swings anymore. My new diet keeps my blood sugar on a steady level, which shows from my lack of mood swings and enhanced energy. To be honest, I wasn't very pleasant company to keep when I hadn't eaten, so my boyfriend is really happy about this particular change.
Which change was the hardest to make?
Definitely to organize and make time for my work outs as well as the amount of time cooking takes in the busy weekdays while being a parent at the same time.
What has been easy?
It was easy to follow the guidance and advices I got because I saw results really quick. The strength training hasn't been as challenging technically as I first feared it would either. I do like how the exercises are simple yet very efficient at the same time.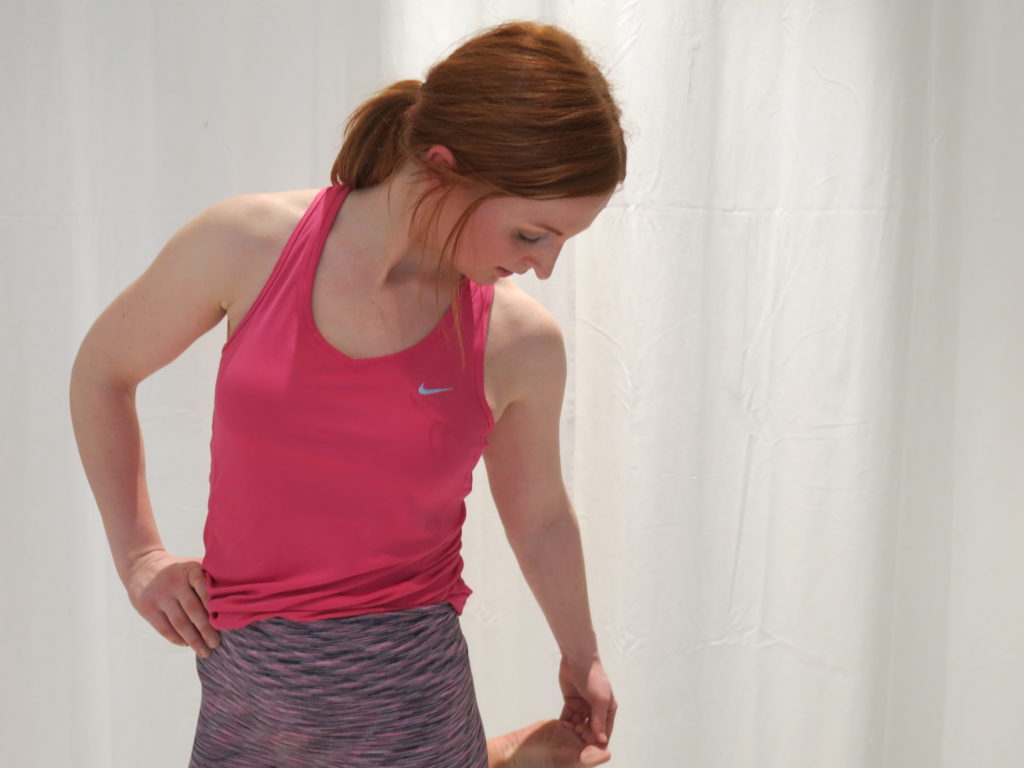 What are your thoughts on your results?
I am very pleased! Now I finally have the motivation and knowledge I need to keep working out. It's easy to keep working out when your body is rapidly changing and results are visible. I have gained such high levels of extra energy in spite of my everyday life where I'm in constant lack of sleep, and I'm in general much happier about being me.
Looking back, have you learned something since you started the Let`s Shine programs?
I have learned that it's fully possible to keep all the joys and pleasures in cooking and eating with my new diet. To me the sense of being on a dieting programme is completely out of the question. I know now that I can enjoy food, eat until I'm full without the sense of sacrificing delicious food.
How often do you work out now?
I work out 2-3 times per week.
What is your best advice to others in your situation?
If you're struggling with motivation and have trouble getting started with your training, a course like this would definitely be recommended. Once you sign up, go ALL IN. Make sure you have all the knowledge you need to get started on your healthy diet, and tell yourself "I can do this". If there is certain food you hate the idea of cutting out of your diet, remember there will always be cheat days where you can be less strict with yourself. Sometimes you just need some help to get started, and this course really works!
These were Kirstin's results after the first 3 months:
From not being able to do push-ups, she now does 10 push-ups standing on her toes.
She has gained strength throughout her entire body, especially her legs and butt.
She enjoys the feeling of being full after her meals.
Her energy level is stabilized.
She has gone from being a periodical trainer to working out 2-3 times per week.
She no longer experience mood swings.
Her thighs are reduced by 2 cm, her butt is reduced by 3 cm, and her arms are reduced by 0,5 cm. She has lost a total of 2,7 kg.
Her waist and belly is reduced by a full 10 cm!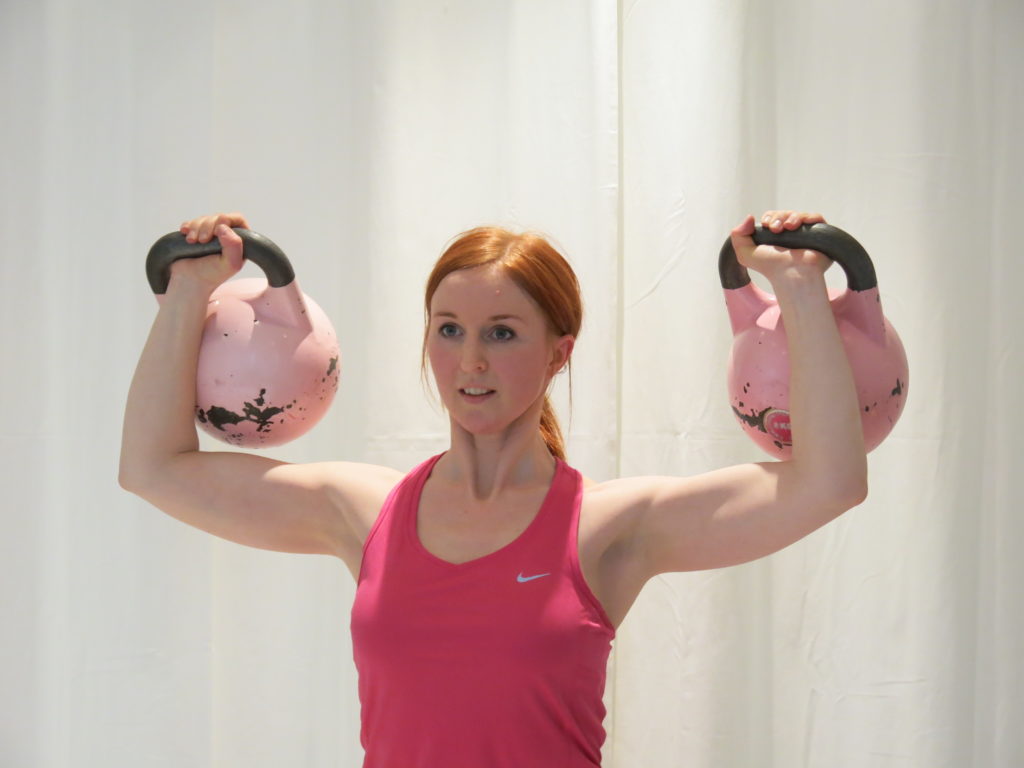 Then there was a break before she contacted me and she wanted to continue the journey and get more results and after a short while this is what happened:

She lifted her relationship to her boyfriend to a new beautiful level. She got engaged to her dream man. The man that had been her partner for 20(!) years the 20.08.20 and the father to her two children. She changed her focus and state of mind and started taking the challenges that life threw at her with confident, strength and a positive attitude and decided to let nothing stop her.
And it all started with the wish: The wish to get more energy and feeling strong and toned and happy!

…AND AFTER HER SECOND JOURNEY STARTED, SHE HAS NOW EVEN MORE TOOLS SHE CAN USE IN HER LIFE, THAT GAVE HER EVEN MORE EXCITING RESULTS:
"Meeting with Helle has given results far beyond a stronger and slimmer body. It was effective for my entire family – husband and children, as well as friends. I strongly believe I became a more comfortable person to be around, because I am better off with myself."
The diet has contributed greatly to my results. I eat well and quite a lot every time I do, but I am careful to eat at the right time and refrain from carbohydrates until dinner. Since I have never been fond of breakfast and bread, I managed to cut them out effortlessly. Finally, I feel like I eat the way my body wants. I have lost weight, toned up and became much stronger. Of course there are still aspects I need to work on, but no doubt this is how I want to eat for the rest of my life. The best thing is that I am no longer bloated; instead I have a flat stomach and a good digestion along with lots of energy! Obviously I go out from time to time, but it goes well because it is what you do that counts. In fact, I believe one can have it both ways – eat a lot of good food without counting calories, but at the same time be full of energy and acquire visible results. I am thrilled!"
"I am amazed of the positive impact the guidance has on the other people around me. Seeing Helle equipped me with the right tools to deal with tough, sad and tiring things which I know will eventually happen, but will not bring me down."
"Helle's guidance is the best investment I have ever made. I became a much stronger person, both physically and mentally. I am self-confident once again and I have a positive perspective on life and future. I know I am able to cope with everything that might happen, and it is Helle I have to thank for this way of thinking. I look forward to every session with her – I am always happy afterward, which is the best feeling in the world. Keep up the good work you do every day, Helle. You are an incredible mentor who does so much good for everyone you work with/for. I look forward to continuing working with you! <3"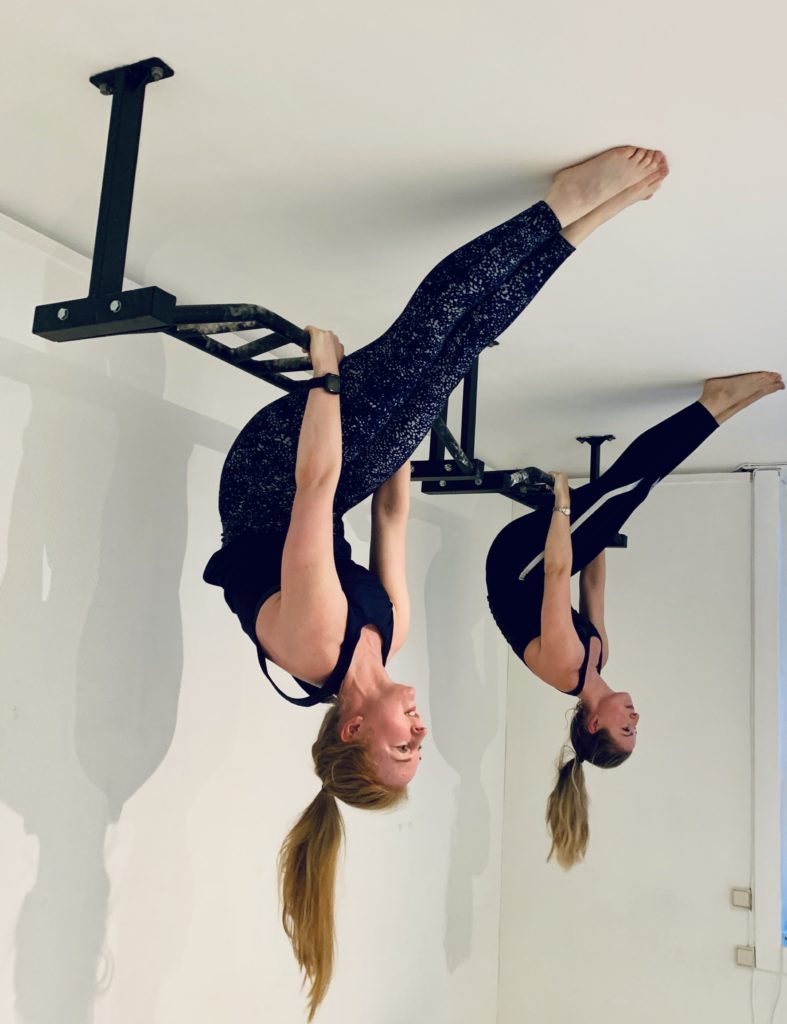 Humble and grateful I will end this post by saying that I might have given you the tools Kirstin, but YOU did the job! Congratulations Kirstin!
Keep Shining!