Do this exercise to strengthen and tone your upper arms and shoulders.
Shoulder press on all four is a great exercise to do when you don't have weights or you want an easier variation than handstand.
Do 5-10 repetitions and make sure to pull your shoulder blades up toward the ceiling while bending and straightening your upper arms. Do another exercise or take a short break and repeat 2 times.
You can bend your knees to make it easier: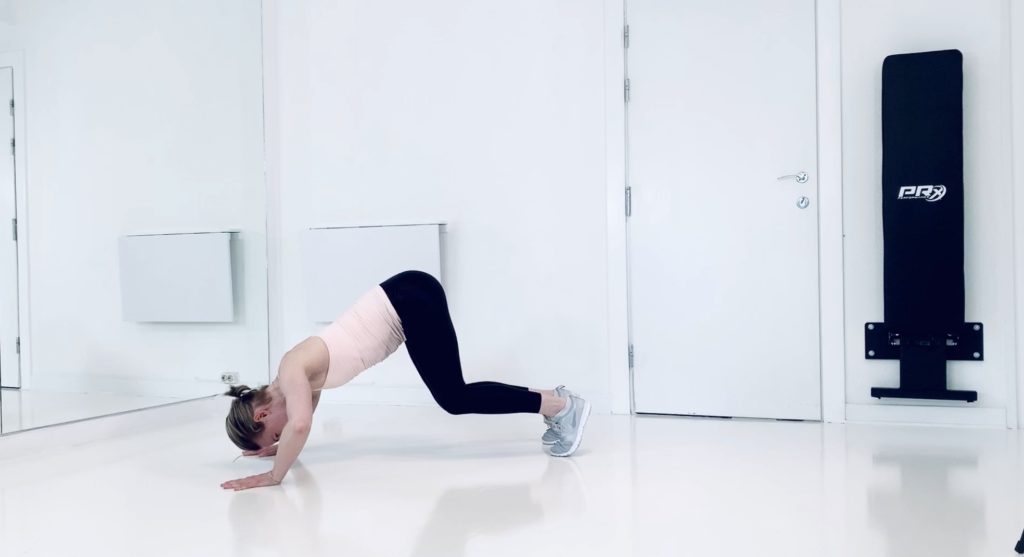 Have fun and Let's Shine!