Green smoothies are one of the best nutrient-dense drinks and especially for those with a busy, on-the-go lifestyle. Drink this smoothie as a breakfast or between meals if you are feeling hungry.
It's not always easy to get the daily intake of vegetables that's recommended for you. Thanks to blenders, you can now boost your veggie intake by drinking them in a smoothie. Unlike juices, smoothies contain all that good fiber. Smoothies that contain greens like spinach, kale and other vegetables in addition to fruits are the best choice, as they tend to be lower in sugar and higher in fiber, while still tasting sweet.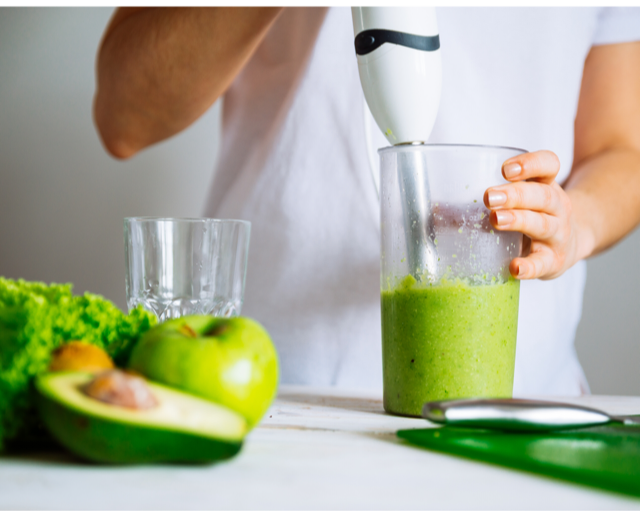 This healthy and creamy immune-boosting green smoothie made with coconut water is naturally sweetened with frozen fruit and packed with vitamins and antioxidants to boost your body. I use both kale and spinach in this recipe for a mega dose of vitamin C. They provide a powerful antioxidant punch, plus calcium, folate and fiber to help boost immunity, and sometimes also fight off infection.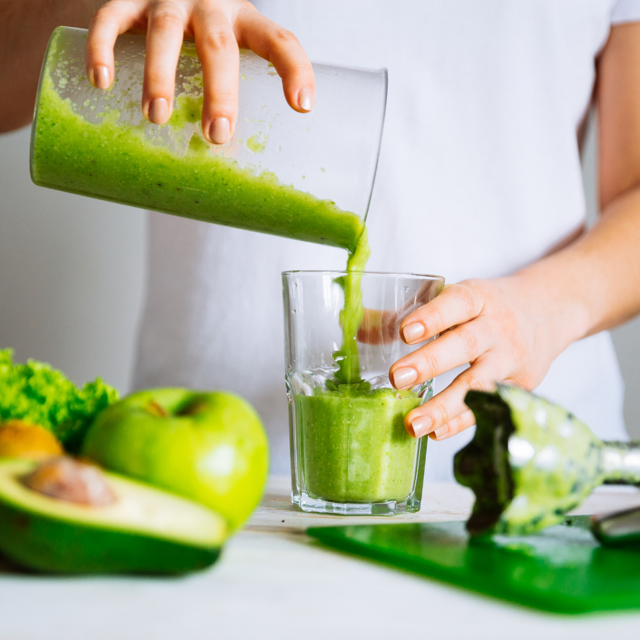 Ingredients
1  cup coconut water
1/2 cup of water
1 1/2 cup roughly chopped spinach and kale, paced tightly
1/2 cup frozen pineapple chunks
1/2 teaspoon freshly grated ginger
1/2 lemon, juiced
1/2 avocado (if your making a smoothie bowl, ad a hole avocado)
A pinch of stevia if you want it too be sweeter
PS: It`s possible to add other ingredients as apple, banana or cucumber, but we have chosen to make this smoothie a little more greener and not to sweet. This to also limit the effect on the blod sugar level.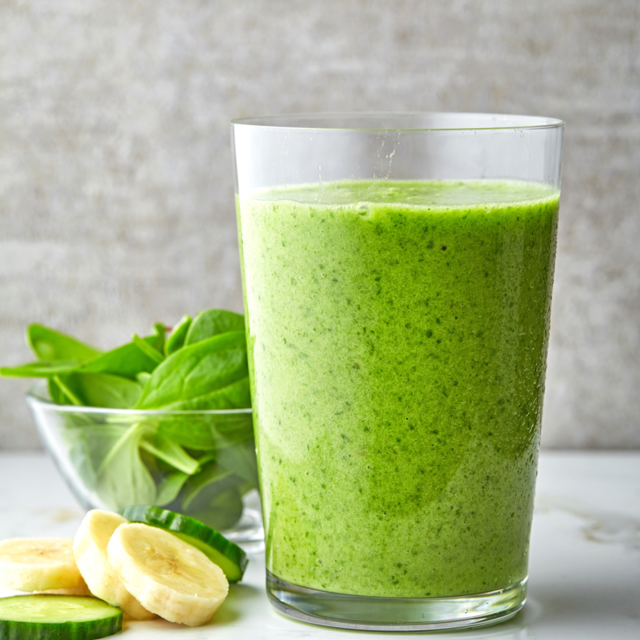 Instructions
1. Add the spinach and kale to a blender with the coconut water and blend well. You can also use a rod mixer, but it's easier with a blender.
2. Add the frozen pineapple, ginger and lemon and blend until smooth. If the smoothie is too thick, add more coconut water or water. Or you can make a green delicious smoothie bowl and top it with your favorite topping.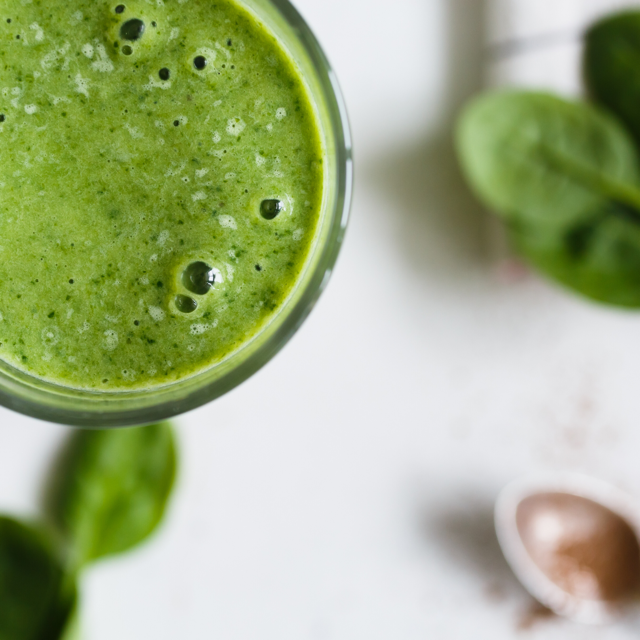 Do you want to loose weight and get yourself a nutrition program with PERSONAL GUIDANCE, RECIPES, GROCERY LISTS and WEEK MENUS? Get yourself Let`s Shine 8 weeks Nutrition program and make sure you get the results you want to achieve in 2021. Start today and get your results already after a week! Order now!