Here are the life lessons that 40 years of living have taught me.

In October of this year, I'll be turning 40. When the leaves turn red and yellow, and the autumn foliage falls from the trees, it's a special time for me. Regardless of what's happening in the news or in life, the colors of the trees and the crisp autumn air serve as a reminder: a certain number of years ago, I entered this world; a certain number of years ago, I wasn't even born; and in a certain number of years ahead, I'll no longer be here.
A birthday, first and foremost, serves as a reminder for me that I'm here right now and prompts me to ask myself: Am I living the life I want to live before my time is up? Am I becoming the person I aspire to be?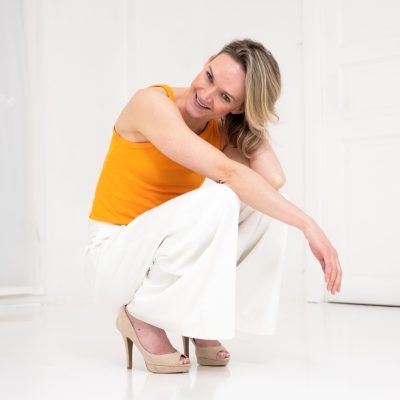 To be completely honest, I'm not afraid of death. I fear feeling dead while I'm still alive. I fear the idea of not living the life I desire while I'm here.
So, as I prepare to celebrate my 40th birthday, I'm celebrating the following: I know who I am, and I genuinely like myself. I have affection for myself and take great pride in the person I am. I also admire the person I strive to be every day. In addition, I'm celebrating my life itself. I consider myself fortunate to be alive and to have all the wonderful things in my life. There's so much to be grateful for, including the wonderful people and the love that fills my life, both in my professional and personal spheres. Last but not least, I'm celebrating this fact: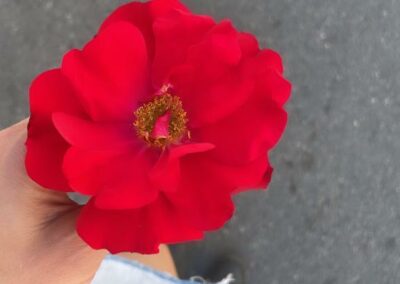 Even if life were to come to an abrupt end, I would depart from this world content. It may sound like a cliché, but it's nonetheless true. I've reached a point in my life where I say, "I don't need anything more." Besides cherishing and nurturing the beauty in my life, such as continuing to be a good partner, a loving mother to my children and a great bonus person for the three other children, and a positive contribution to the other beautiful people I`m having in my life, it's now time for me to GIVE MORE.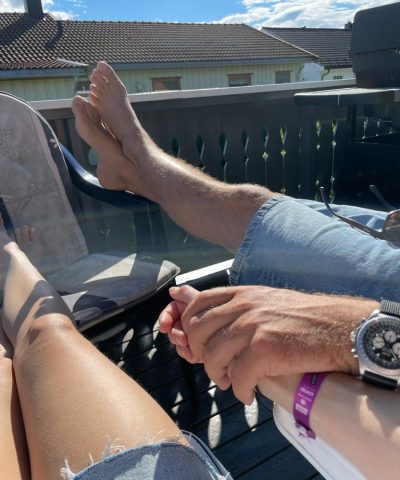 I've come to the realization that I want to give more to those around me and to those in the world who need what I can offer. This isn't about renovating a house, planning my next vacation, or the next Netflix series or football game. It's about making a greater contribution.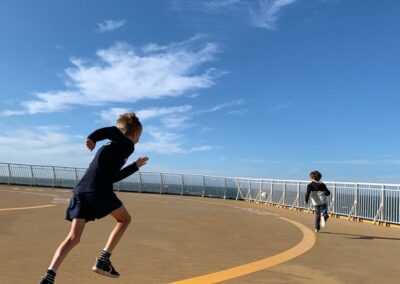 I've found myself. I know what I need to do daily to be well, and I know how to elevate my life to the next level. I will continue to do that work, but my inspiration for the future and until the day I pass on is not about me; it's about you.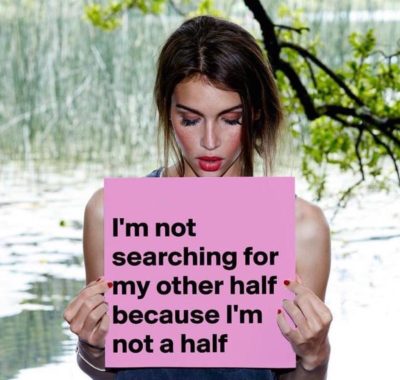 It's about you that wants to learn how to take even better care of yourself so you can improve your own life and, in turn, take better care of those you have in your life. Consider this article my little testimony for my next forty years. Know that my intention and desire in my work, whether it's in coaching, online work, lectures, or books, is to give to you. (And yes, by helping others and giving, I will naturally receive joy in return.)
So, what have I actually learned in my 40 years? What are my 10 gems of wisdom in life that make life good and that hopefully can help you, whether you're twenty or sixty years old?
Check them out here: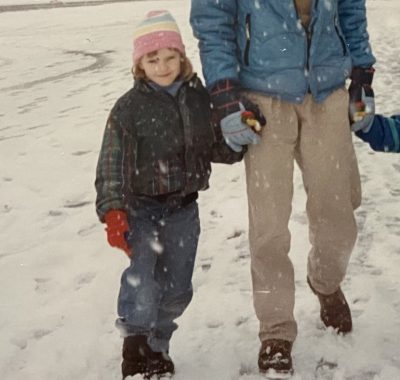 1: You aren't born as who you are. This means that even though we all have our own personality and a unique soul, it doesn't mean you get the opportunity to let that part of you fully flourish as a child. You're at the mercy of the people around you in childhood. Similarly, no matter what you learn from your parents as a child, it's at best half of the whole. The rest you must learn as an adult. Being who you truly are is a conscious choice you must make.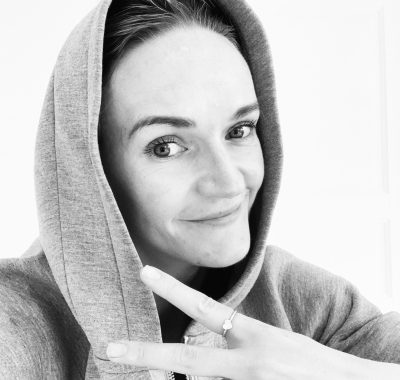 2: It's your responsibility to become who you want to be (and have a good life). This means that when you're an adult, by definition, it's your responsibility to become the person you truly are. Don't blame others around you, or past situations for how you are. Understand as early as you can in your adult life that you must become a master of your own life. Learn what you need to know to become the person you want to be, to and have a good life. Taking that responsibility is a game changer in life.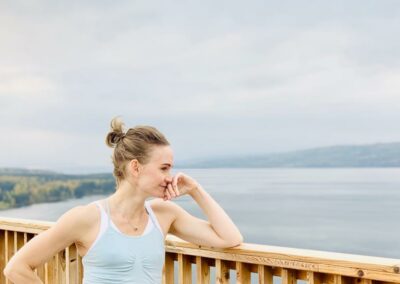 3: Ask yourself before you ask others. Listen to yourself and ask yourself what you believe is right before you ask others. It's so easy to listen to what others say and think about various situations and challenges instead of asking yourself first. You are accountable to yourself. You should be able to look yourself in the mirror and know that you've done your best based on your own judgment. If you realize you need help, of course, you should ask others for assistance.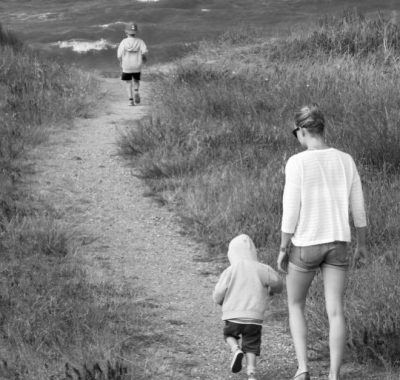 4: Learn to trust yourself. That's what being an adult is all about. Trusting yourself. Taking responsibility for your thoughts, actions, and emotions. It's something that must be learned because you need to build trust in yourself, along with the art of gathering the right information. So that you can stand in unknown situations, trust yourself, and handle situations, even if you haven't been in such a situation before, such as buying a car, investing in stocks, becoming a parent, facing a legal case, going through a breakup, or other unknown situations. How can people trust you, if you don't trust yourself?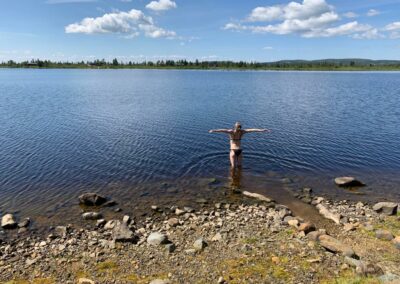 5: Decide and be who you want to be. Let go of the ideas of your parents, friends, or others who have clear opinions about who you should be and what you should do. Write down who you want to be and what you want in life. If you don't, you'll live someone else's life based on their desires, ideas, and opinions, living in the shadow of your own life.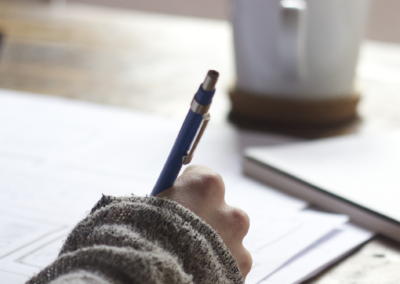 6: Establish some good principles(values)! Find a few good principles you want to live by. A set of guiding rules you follow. Principles that will make life easier to live and ensure that you're living the life you've decided on. By holding onto them, you'll become the person you want to be more quickly and replace actions and mindsets that hold you back. Example: Be the person I want to meet. Listen to my gut feeling. Do something that brings joy to someone else every day.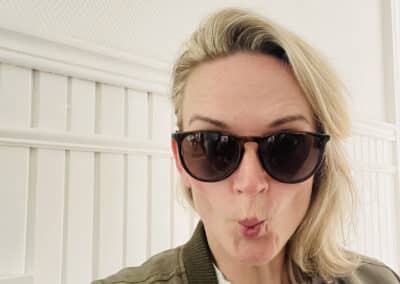 7: Stay focused on the life you want, and see challenges as part of life.  No matter what it is you want, make sure to focus on it daily. Easier said than done. In addition to that, acknowledge challenges in life as essential to grow and learn. The world or someone is not against you if you experience challenges. Challenges are  essential in life to make you learn and grow. Please read it several times. Challenges are a must!
By focusing on what you do want in your life, and having a positive and strong mindset, also facing challenges, together with a strong heart, you are set for life. A strong heart means giving yourself kind and nurturing words and confirmations every day. Eliminate old fears, ideas, and negativity. Get a strong and positive focus, mind and heart!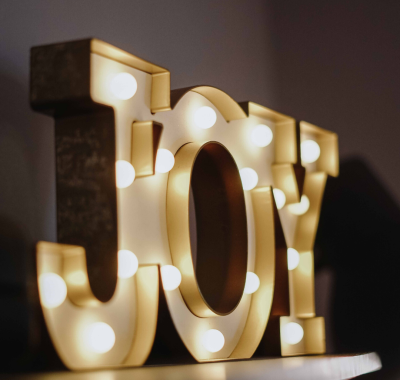 8: Fill yourself with joy. Don't wait for others to make you happy. Gratitude is the easiest way to do this. Be grateful daily for all the good you have in life. Ensure that you own your own happiness and don't let it be solely tied to other people and specific events. The better you become at making yourself happy every day, the better you'll become at making others happy every day as well.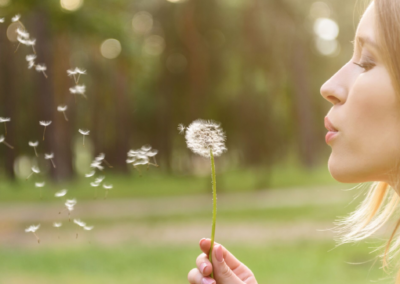 9: Let go! This point was one of the last things I learned. Let go of situations, people, and emotions that don't serve you well. So that new experiences and other people have room instead and make you feel good. "Letting go" also means having space in your life to just be. It increases presence, joy, and room for new impulses.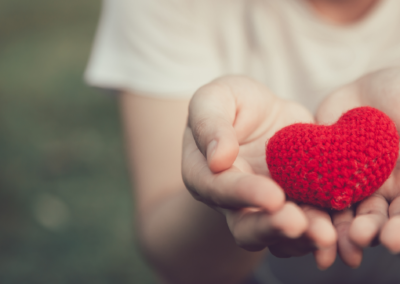 10: Give to Others. This was both the first and the last thing I learned. Giving to others is extremely important. It's about circulating the joy and love you have in your life. The purpose is to share the happiness within you. Joy should circulate. What you give will uplift others and the world, and eventually return to you at a different time and in a different form. Giving is an art, and it shouldn't be given to people who don't appreciate it.
Ultimately, "giving" is the most important lesson I've learned for enjoying life. Giving to myself, giving to others, and letting go of what doesn't bring goodness into my life.
Let's Shine

Mine 10 største lærdommer i livet gjennom 40 år!
Dette er hva livet har lært meg.
I oktober i år fyller jeg 40 år. Når bladene blir røde og gule, og høstløvet faller fra trærne, er det min tid. Uansett hva som skjer i nyhetene eller i livet, markerer fargene på trærne og den kalde høstluften at: For et visst antall år siden kom jeg til denne verden, for et visst antall år siden så var jeg ikke født, og om et visst antall år fremover så vil jeg være død.
Bursdag er først og fremst for meg en påminner om at: Jeg er her nå, og at for at jeg skal spørre meg selv: Lever jeg det livet jeg vil leve før jeg dør? Er jeg den Helle jeg vil være?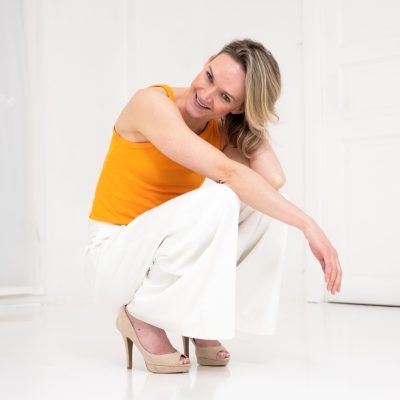 For helt ærlig så er jeg ikke redd for døden. Jeg er redd for å være død mens jeg lever. Jeg er redd for å føle at jeg ikke lever det livet jeg ønsker mens jeg er her. 
Så, når jeg nå skal feire min 40-års dag her, så feirer jeg følgende. At jeg vet hvem jeg er, og at jeg liker meg selv godt. Jeg er glad i meg selv og veldig stolt over personen jeg er, og den jeg strekker meg daglig for å være. I tillegg feirer jeg også livet mitt. At jeg er så heldig å være i live og alt det fine jeg har. Det er så mye å takke for. Alle de fine menneskene og kjærligheten livet mitt er fylt med, både gjennom jobb og privat. Sist, men ikke minst så feirer jeg at: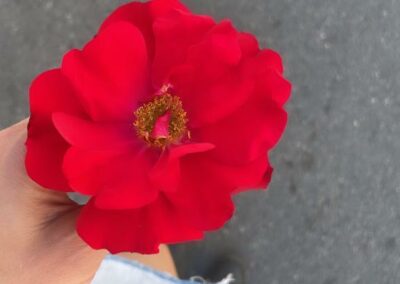 Om livet skulle ta en brå slutt, så ville jeg dø lykkelig. Klisje kanskje, men likefullt sant. Jeg har kommet ditt i livet at «Jeg ikke trenger noe mer». Utenom å ivareta og nære det fine jeg har i livet, som å fortsette å være en god partner, mor til barna mine og bonus for de tre andre, så er tiden nå inne for å GI MER.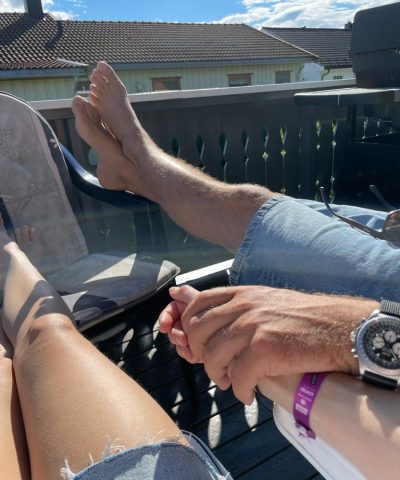 Jeg har kommet ditt at jeg ønsker å gi mer til de rundt meg, til de rundt om i verden som trenger det jeg kan bidra med. Det handler ikke om å pusse opp et hus, neste ferie jeg skal dra på, eller neste Netflix-serie eller fotballkamp, det handler om å bidra mer.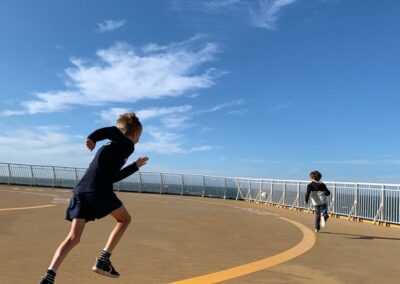 Jeg har funnet meg. Jeg vet hva jeg skal gjøre daglig for å ha det bra og hvordan jeg kan løfte livet mitt til neste nivå. Den jobben skal jeg fortsette å gjøre, men min inspirasjon fremover i livet og til den dagen jeg dør: er ikke meg, den er deg.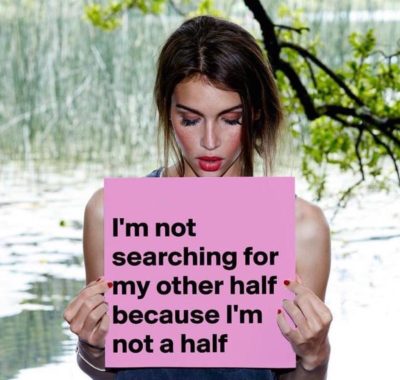 Det er deg som ønsker å lære å ta enda bedre vare på deg selv, så du kan få det enda bedre og med det ta enda bedre vare på de du har i livet ditt. Se på denne artikkelen som mitt lille vitnesbyrd for mine neste førti år.  Vit at min intensjon og ønske i mitt arbeid, enten det er i veiledning, online, foredrag eller bøker, så er det å gi til deg. (Og ja, ved å hjelpe andre og gi, så vil jeg naturligvis få glede tilbake).
Så hva har jeg egentlig lært i løpet av mine 40 år? Hva er mine 10 diamanter i livet jeg har funnet som gjør livet godt, og som forhåpentligvis kan hjelpe deg også, enten du er tjue eller seksti år.
Sjekk de ut her: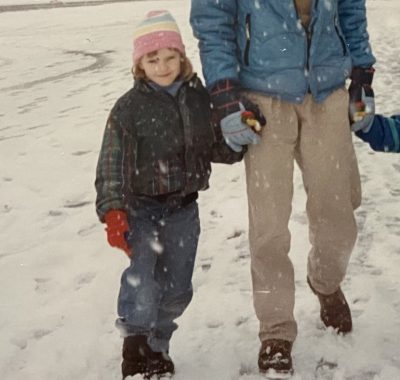 1: Du blir ikke født som den du er. Det betyr at selv om vi alle har en personlighet og en unik sjel, så betyr ikke det at du får mulighet til å la den delen av deg blomstre som barn. Du er prisgitt de menneskene du har rundt deg i barndommen. Likeså er det slik, at uansett hva du lærer som barn av foreldrene dine, så er det i bestefall en halvdel av helheten. Resten må du lære deg selv som voksen. Å være den du egentlig er, er et bevisst valg du må ta på egenhand.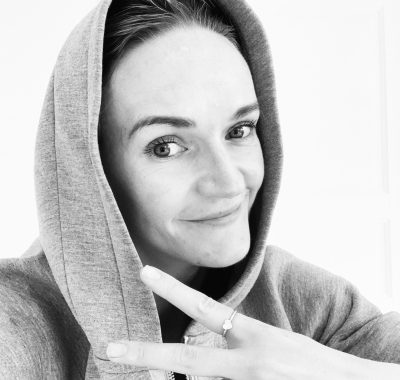 2: Det er ditt ansvar å bli den du ønsker å være(og få et godt liv). Det betyr at når du er voksen, er det per definisjon ditt ansvar å bli den personen du egentlig er. Ikke skylde på andre rundt deg eller situasjoner som har skjedd tidligere for hvordan du har det. Å forstå så tidlig du kan i ditt voksne, liv at du må bli en mester i eget liv, å lære deg det du trenger å kunne, for å bli den du ønsker å være og få et godt liv. Å ta det ansvaret er en game changer i livet.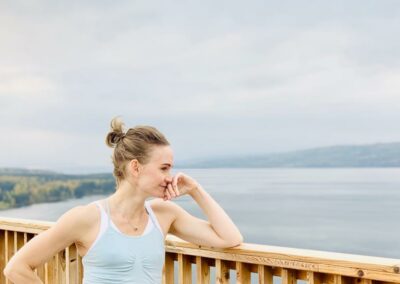 3: Spør deg selv, før du spør andre. Lytt til deg selv og spør deg selv hva du mener er riktig, før du spør andre. Det er så lett å lytte til hva andre sier og mener om ulike situasjoner og utfordringer, i stedet for å spørre deg selv først. Det er ovenfor deg selv du skal stå til ansvar. Du skal kunne se deg selv i øynene og vite at du har gjort ditt beste, ut i fra dine egne vurderinger. Innser du at du trenger hjelp, skal man selvfølgelig spørre andre om hjelp.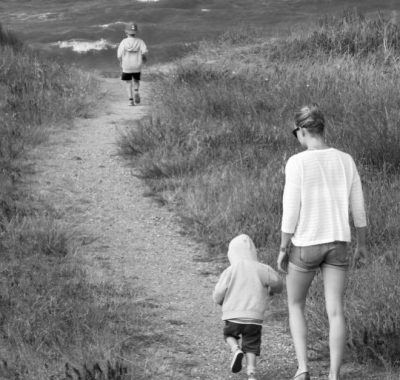 4: Lær å stole på deg selv. Det er det som er å være voksen. Å stole på seg selv. Ta ansvaret for dine tanker, handlinger, og følelser. Det er noe som må læres, fordi du trenger å bygge opp tillit til deg selv, sammen med kunsten å innhente riktig informasjon. Slik at du kan stå i ukjente situasjoner, å stole på deg selv og din mestring av situasjoner. Enten det er å kjøpe en bil, eller aksjer, bli foreldre, være i en rettssak, i et samlivsbrudd eller andre ukjente situasjoner, og kunne stå stødig i deg og din håndtering, selvom du ikke har vært i en slik situasjon før.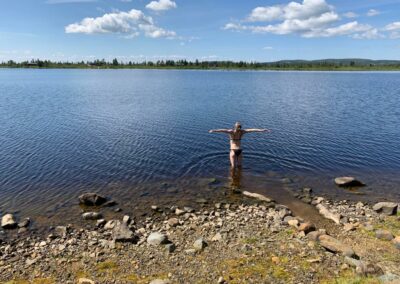 5: Bestem deg for og vær den du ønsker å være. Gi slipp på ideene til foreldrene dine, venner eller andre som skulle ha klare formeninger om hvem du burde være, og hva du burde gjøre. Skriv ned hvem du vil være og hva du vil ha i livet. Hvis ikke vil du leve andres liv, basert på deres ønsker, ideer og formeninger og i skyggen av ditt eget liv.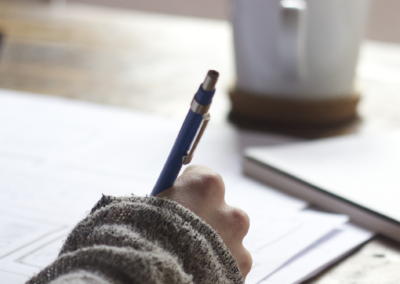 6: Få deg noen gode prinsipper(verdier)! Finn noen få gode prinsipper du vil leve etter. En knippe leveregler som du følger. Prinsipper som skal gjøre livet enklere å leve, og sikre at du lever det livet du har bestemt deg for. Ved å holde i de, vil du raskere bli den du ønsker å være, og bytte ut handlinger og tankesett som holder deg tilbake. Eks. 1: Å være den personen jeg selv ønsker å møte. 2: Å lytte til magefølelsen min. 3: Gjøre en ting som gleder noen andre hver dag.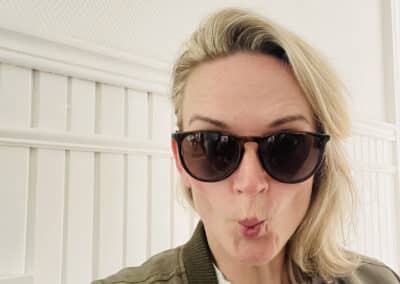 7: Hold deg fokusert på livet du ønsker, og se utfordringer som en del av livet. Uansett hva det er du ønsker, sørg for å fokusere på det daglig. Lettere sagt enn gjort. I tillegg til det, erkjenn utfordringer i livet som essensielle for vekst og læring. Verden, eller noen er ikke imot deg når du opplever utfordringer i livet. Utfordringer er nødvendige i livet for å få deg til å lære og vokse som menneske. Vennligst les det flere ganger. Utfordringer er obligatoriske i livet! Ved å fokusere på det du ønsker i livet ditt, og ha et  positivt fokus, også ovenfor  utfordringer, vil du sammen med et sterkt hjerte, være rustet for livet. Et sterkt hjerte betyr å gi deg selv kjærlige og nærende ord og bekreftelser hver dag. Fjern gamle redsler, ideer og negativitet. Få et sterkt og positivt fokus, sinn og hjerte!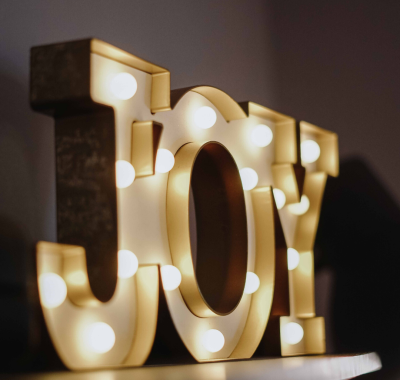 8: Fyll deg selv med glede. Ikke vent på at andre skal glede deg. Å takke er den enkleste måten å gjøre dette på. Takke daglig for å alt det gode du har i livet. Sørg for å eie din egen glede og ikke la den være utelukkende knyttet til andre mennesker og bestemte begivenheter. Det bedre du blir til å gjøre deg selv glad hver dag, desto bedre blir du til å glede andre hver dag også.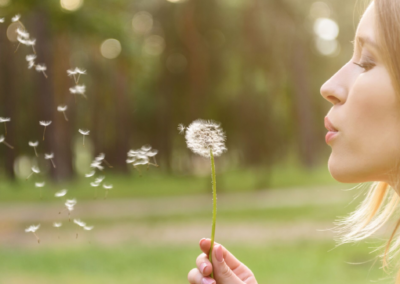 9: Gi slipp! Dette punktet var en av de siste tingene jeg lærte meg. Å gi slipp på situasjoner, mennesker og følelser som ikke gjør meg godt. Slik at nye opplevelser og andre mennesker får plass i stedet, og som gjør godt. «Å gi slipp» handler også om å ha tomrom i livet til å bare være. Det gir økt tilstedeværelse, glede og rom for nye impulser. Likeså handler det «å gi slipp» om å ha tillit og gi slipp på kontroll. Ha tillit til at universet, Gud eller at det du tror på, ivaretar deg.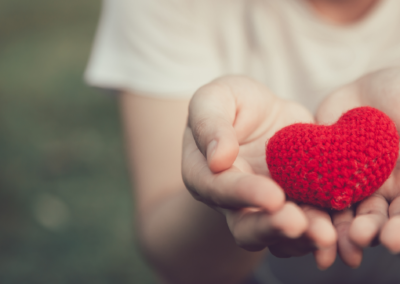 10: Gi til andre. Dette var både det første og det siste jeg lærte meg. Å gi til andre er ekstremt viktig. Å sirkulere gleden og kjærligheten du har i livet. Det er meningen å dele gleden man har i seg. Gleden skal sirkuleres. Det du gir, vil løfte andre og verden, og deretter komme tilbake til deg, på et annet tidspunkt og i en annen form. Det er en kunst å gi, og ikke gi til mennesker som ikke verdsetter det du gir. 
I bunn og grunn er det «å gi»  det viktigste jeg har lært meg for å nyte livet. Å gi til meg selv, gi til andre og gi slipp på det som ikke gjør meg godt i livet.
Let's Shine