The woman lying on her back in front of me seemed empty. 
Trine had burned the gunpowder in the workout session, but just as much in life. Her everyday life was jam-packed, and last week had drained her. Her life was filled with fantastic things, including an amazing husband, children, and a great job. There was much I admired about the woman in front of me. Additionally, she was beautiful both on the inside and outside. Many would probably say she had it all. Yet, here she was, completely drained on my floor.
Earlier in the session, I had asked her if she was content with her life. "Yes, I am," was her answer.
"It's just that…" She hesitated and searched for the right words.
"It's just a bit too much. I know I have a good life, and I wouldn't trade it, but… I feel like I'm not being present as much as I would like, and I wish I had more time to truly enjoy it."
"How much do you enjoy your life then, on a scale from 1 to 10?" I asked again.
She hesitated before responding, "I'm ashamed to say it, but maybe a four."
"Why are you ashamed of that?"
"Because my life deserves more like an eight or a nine," she said, frustrated, sitting up to look at me.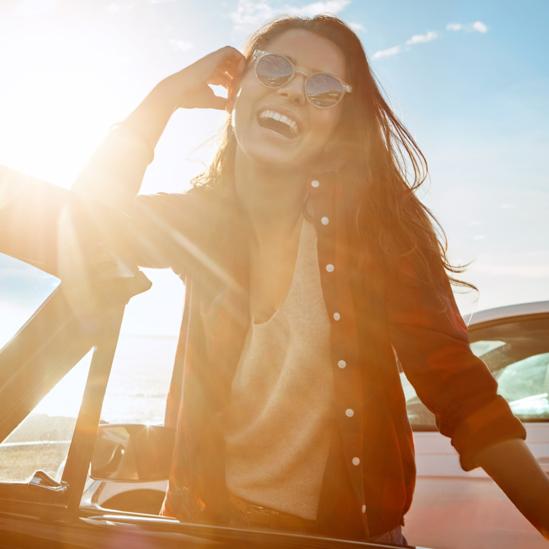 What she said didn't come as a surprise, but it was a realization I had been waiting for. The words I was about to say were not meant to hurt her, but they were brutally honest. An honesty I hoped would inspire her to make some small changes that would give her what she truly desired.
"Trine, you've achieved so much in your life. You're an inspiration in many ways, and I admire much of what you have in your life. Yet, I wouldn't want to have your life."
The room fell silent, and she looked at me expectantly.
"Do you know why I wouldn't ?"
"No," she responded shortly.
"It's because, as you said yourself, there's no room in your life to truly enjoy it. Why would I want a life where I can't truly enjoy all the wonderful things that are in it? It's like being invited to a ten-course dinner and only enjoying four courses instead of all ten. Regardless of the life you lead, the life I lead, or what others lead, we all want to be happy and savor life, at least most of us do. The people I admire the most are those who not only have nice things in their lives, but also truly enjoy their lives at a high level. It's about having a style in your life that fills you with joy and love every day, not just occasionally, in between everything else you've filled your life with.
What's the point of having so many wonderful things in life if you can't enjoy them?  Do you really have an amazing life, if you don't have the time to feel how great it is?"
Trine looked up at the ceiling and exhaled deeply, before she said, "no".
I walked towards here before saying: 
" The good news are. You just need to make some small adjustments in your life to create more space for enjoyment. You don't need to fill it with something more, just savor what you already have. We will fix that easily."
Finally, Trine smiled again.
"So let's make some small changes for next time and help you enjoy all the wonderful aspects of your life at an even higher level. Are you in?" I extended my hand to help her up. She smiled and took my hand.
"Yes, let's do it!"
_____________________
What style do you have, when it comes to your life? And do you like your style? Does it make you happy every day? If not, some small adjustments can give you better flow, more energy, and, most importantly, more joy in all the beautiful aspects of your life.
Today, I'm sharing My 10 lifestyle hacks with you so you can make adjustments and elevate yourself and your life to an even better place.
Visit Let's Shine Lifestyle to see which hacks can make your life better! 
Let's Shine

Optimaliser livsstilen din og få mer glede i hverdagen! Få mine 10 livsstilshacks!
Kvinnen som lå på ryggen foran meg var tom. Trine hadde brent kruttet på treningstimen, men like mye i livet. Hverdagen hennes var fullstappet, og sist uke hadde virkelig tappet henne. Livet hennes var fullt av fantastiske ting både med en bra mann, barn og en god jobb. Det var mye jeg beundret kvinnen foran meg for. I tillegg var hun vakker både på innsiden og utsiden. Mange ville nok si at hun hadde alt. 
Likevel lå hun nå helt utladet på gulvet mitt.
Tidligere i økten hadde jeg spurt henne om hun var tilfreds med livet sitt. "Ja, det er jeg," var svaret.
"Det er bare det at…" Hun dro det ut og lette etter de riktige ordene.
"Det er bare litt mye. Jeg vet at jeg har et godt liv, og jeg ville ikke byttet det ut, men… Jeg føler at jeg går på autopilot, og jeg skulle ønske at jeg hadde mer tid til å virkelig nyte det."
"Hvor mye nyter du livet ditt da? Fra 1 til 10?" spurte jeg igjen.
Hun nølte før hun svarte: "Jeg skammer meg for å si det, men kanskje en firer."
"Hvorfor skammer du deg over det?"
"Fordi livet mitt egentlig fortjener en åtte eller en ni," sa hun frustrert og satte seg opp for å se på meg.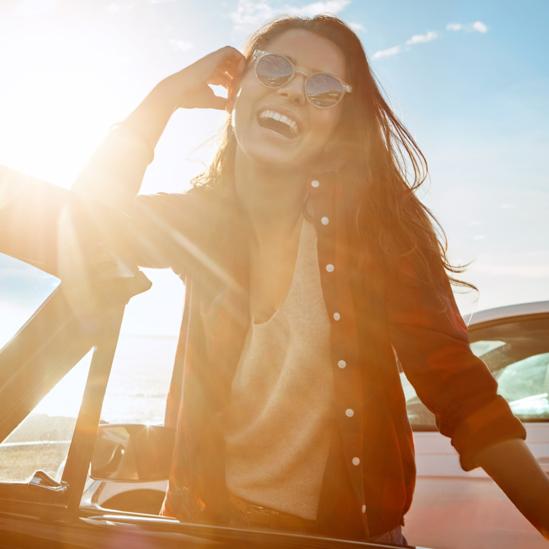 Det hun sa, kom ikke som noen overraskelse, men det var en erkjennelse jeg hadde ventet på. Ordene jeg nå skulle si, var ikke ment for å såre henne, men de var brutalt ærlige. En ærlighet som jeg håpet ville inspirere henne til å gjøre noen små endringer som ville gi henne det hun egentlig ønsket.
"Trine, du har oppnådd så mye i livet ditt. Du er en inspirasjon på mange måter, og jeg beundrer mye av det du har i livet ditt. Likevel ville jeg ikke hatt livet ditt."
Det ble stille i rommet, og hun så forvirret på meg.
"Vet du hvorfor?"
"Nei," svarte hun kort.
"Det er fordi, som du selv sa, det er ingen rom for å virkelig nyte livet ditt. Hvorfor skulle jeg ønske meg et liv der jeg ikke kan glede meg over alle de fantastiske tingene som er i det? Det er som å bli invitert til en ti-retters middag og kun nyte fire av rettene i stedet for alle ti. Uansett hvilket liv du lever, hvilket liv jeg lever, eller hva andre lever, ønsker vi alle å være glade og nyte livet, i hvert fall de fleste av oss. De menneskene jeg beundrer mest, er de som ikke bare har fine ting i livet sitt, men som også nyter livet sitt på et høyt nivå. Det handler om å ha en livsstil som er fyllt hver dag med glede og kjærlighet, ikke bare av og til, mellom alt det andre i livet ditt. Hva er poenget med å ha så mange flotte ting i livet hvis du ikke kan nyte det? Har du egentlig et fantastisk liv, om du ikke har tid til å føle at det er fantastisk?"
Trine var stille et øyeblikk, før hun så ned og svarte igjen, "nei."
Jeg gikk nærmere Trine og kunne endelig si det som jeg visste ville få henne til å smile igjen. 
"Den gode nyheten er at du trenger bare å gjøre noen små justeringer i livet ditt for å skape mer rom til å nyte det. Det er det.  Du trenger ikke å fylle det med noe mer, bare å glede deg mer over det du allerede har. Det fikser vi, selvfølgelig."
Trine møtte blikket mitt. Hun virket både overrasket og lettet, og endelig smilte hun igjen. . 
"Så hva sier du til at vi gjør noen små endringer til neste gang, og hjelper deg med å nyte mer alt det fantastiske du har i livet. Er du med?" Jeg rakte henne hånden for å hjelpe henne opp. Hun smilte og lot meg dra henne opp før hun sa: 
"Ja, la oss gjøre det!"
______________________
Hva slags stil har du i livet ditt? Og liker du den stilen? Gjør den deg glad hver dag? Hvis ikke, kan noen små justeringer gi deg bedre flyt, mer energi og ikke minst, mer glede over alt det fine du har i livet.
I dag deler jeg Mine 10 livsstilshacks med deg, slik at du kan gjøre justeringer og løfte deg selv og livet ditt til et enda bedre sted.
Besøk Let's Shine Lifestyle for å se hvilke hacks som kan gjøre ditt liv bedre! 
Let`s Shine