Her bottom was flat. There was no point in putting anything in between when she complained about the lack of muscle in her buttocks.
Toril said she had always been fond of running, and had also always had a flat bottom. She was tired of not having a strong and toned butt. Nor could her mother boast of a genetically strong and shaped buttock. At the same time, there was another common feature that they shared. The factor that none of them had prioritized workout their butt muscles ever, well, until a couple of months ago. Then Toril had decided that now was the time for her to prioritize strengthening and lifting her bum!
That was why she was now was discouraged when I met her for the first time. "I've been following a butt strength workout program. I've been workout my bum several times a week and I've been doing it over four weeks. How long do I have to wait before I will see some results? I've gotten a little stronger, but I want to both get stronger and get a better shaped bum. Is that too much to ask?" Toril was obviously upset and I understood her well. 
Regardless of what your goal is with prioritizing physical workout your body, you want to experience a development, and both see and feel the results of the time you spend on your workout. Don`t you?
So what had gone wrong with Toril's workout?
It was probably a combination of several small things. Just like when you bake a cake and you forget to put in an ingredient, or maybe take a little too much of some other ingredient, and in addition turn the heat on the oven a little too low, and maybe have the cake in a slightly too small form.  The cake will probably be ok, but not as good as it could have been. The same goes for your workout.
Does workout have to be advanced?
No. It is of course possible to make a cake with only 3 ingredients and get a good cake. Likewise, you can do the workout in three simple steps and get a pretty good result from that too. Toril had become stronger in her gluteus. It was just that she hadn't gotten the shape and lift on her bum that she also wanted. If you want very good workout results, it requires a little more focus on the details of your workout. 
So if you want to get a super tasty cake or very good workout results, what do you need to do?
A little more than just having three ingredients in the cake, and the vast majority of people need to check their workout program a little more carefully, and probably make some small adjustments to get the desired result. 
There are many people like Toril who make a good effort with their workout, and who deserve much better results. Maybe it applies to you too? That you workout regularly, but you are not getting all of the results you want?
In that case, I would recommend you, as I recommended Toril: To hack your workout and make some easy, small adjustments. I found out relatively easily where Toril needed to adjust her workout, by going through her workout, diet and lifestyle, and now you can do the same.
Today I have made an easy overview of the 10 most important hacks you can do to get better workout sessions, and not at least: Better results! Check them out and find out which hack, or hacks will be able to elevate your workouts and your results to the next level!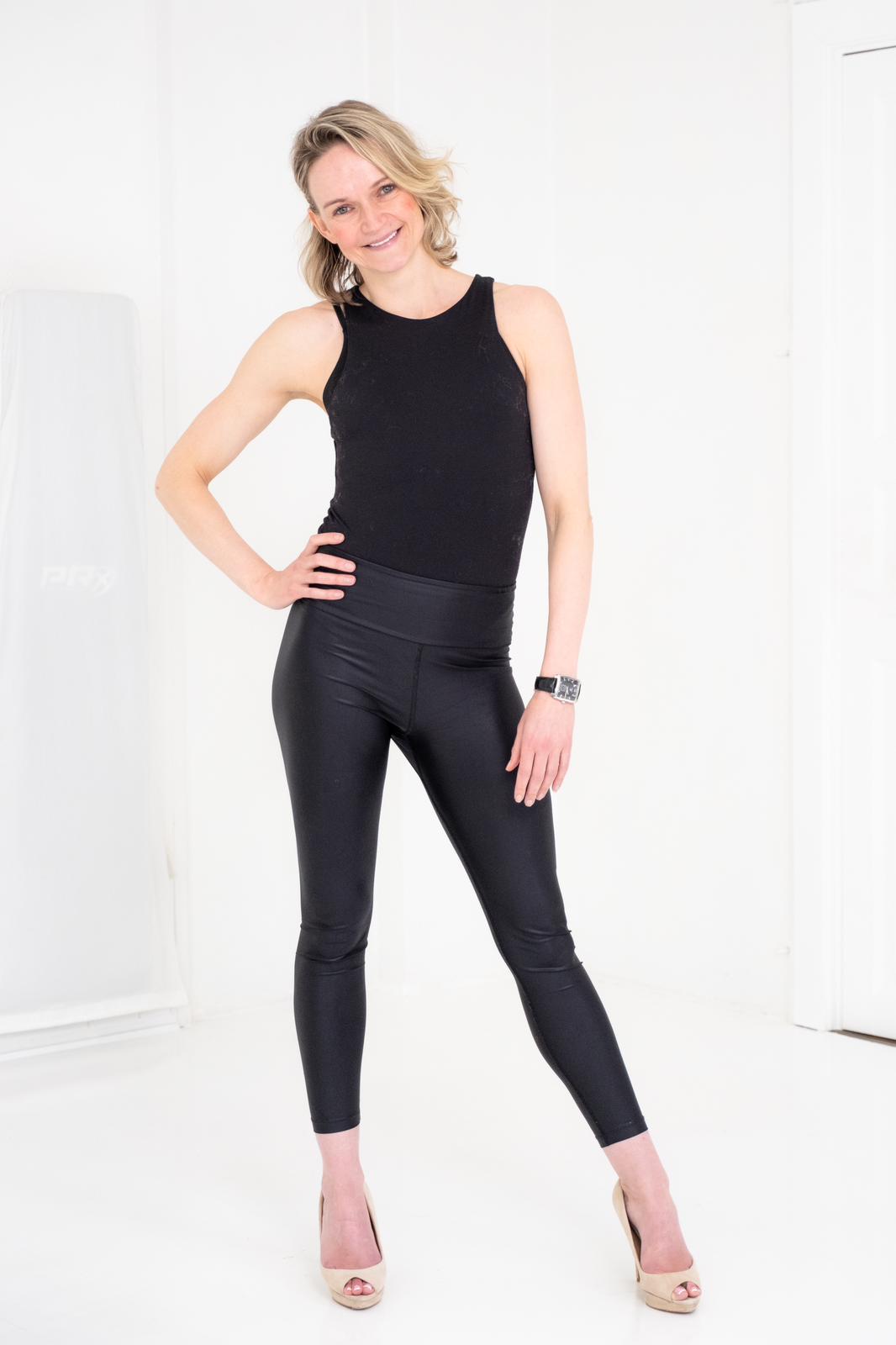 Let's Shine! 

MINI WEBINAR: LET'S SHINE 10 WORKOUT HACKS 
1: HAVE WORKOUT SESSIONS THAT YOU CAN DO WHERE YOU ARE, WHEN IT SUITS YOU
Make it easy and don't waste energy or unnecessary time adapting your daily life too much to your workout sessions. Instead, make sure that your workout plan is flexible, effective and elevate you and your everyday life!
2: MAKE IT SIMPLE AND EFFECTIVE
We live in a time where most things are streamlined and so should your workout be. The workout program must be easy and you must be sure that it works well for you, and that it gives you the results you want. A workout program may work a little, but still not well enough. Ask yourself. Is it easy enough? And effective enough? Remember: It is possible to only workout 5-10 minutes and still get a good session!
3: BE AWARE OF YOUR GOALS WITH YOUR WORKOUT
When you have a workout session, be conscious of why you have chosen this particular session?
Because you want to work your heart pump when you are jogging?or because you think that jogging gives you a more shaped butt? (then the running should be done uphill.) Every single time I workout, I know very well why I do what I do. Whether it's getting a bouncier butt, tighter arms, better heart pumping, or I just want to have fun. 
4: DROP EQUIPMENT, IT'S NOT NECESSARY
It is not necessary to have extra equipment to workout. Your own body is an excellent workout tool. Use your own body weight as resistance and have a super workout. Using equipment from time to time of course has its advantages, but is certainly not essential for having a good workout session for the vast majority of people. 
5: MAKE IT BURN!
You should feel that you are exercising. It should burn! Whether you want to improve your cardio and workout your heart pump, or you want to strengthen and shape your butt. Feel that the workout you are doing is working. An exercise is only an exercise, until you put it into practice and feel on your body that it produces the results you want. 
6: EXERCISE SMARTER!
Be smart and prioritize functional exercises. Exercises that workout several muscle groups at the same time, and which both give you increased strength and mobility at the same time. For example, lunges, handstands and push ups variations. 
7: RECORD YOUR RESULTS AND SESSIONS
Don't you think it's fun to see what you have accomplished? Recording your workouts and results makes it much easier to appreciate your efforts and enjoy the workout process. Recording that you are putting in regular efforts, and that you are getting closer to your goals, are both essential to maintain high motivation. By writing down your sessions and results in a book, on your mobile phone or in an app, you will be able to weed out workout mistakes and get more enjoyment out of your workout in everyday life.
8: HAVE SUPPORT AND FOLLOW-UP ON THE WAY
Make sure you have someone who gives you support during your everyday life. Whether you "sign in" your workout sessions to your trainer or a friend, and that you get personal feedback back. Likewise, that you can get help adjusting your workout along the way and ask any questions you may have about your workout plan. One question and one good answer can save you from wasting your energy and ensure you good results instead. 
9: CELEBRATE YOUR GOALS AND VICTORIES
Celebrate your little wins every week! Looking at which 3 things you have achieved in the last week can increase your motivation considerably and make it much easier to keep your motivation up over time. It will also help you make the small adjustments necessary to optimize your results. Whether it's eating more vegetables, sleeping more or exercising three times a week. 
10: REMEMBER THAT YOUR WORKOUT RESULTS ARE CLOSELY LINKED TO YOUR DIET AND LIFESTYLE ROUTINES. 
How you sleep, eat, drink and balance your everyday life affects your results. This is very important. There are many people who eat too little, or too much, or at the wrong times to being able optimize their results. It is obvious that alcohol intake also has an effect, as does enough sleep, and the right nutritious food for you and your body. If you also have a high stress level, it can also affect everything from fat burning to your energy. So remember to also hack your diet and lifestyle routines, after you have hacked your workout, if you want to take your workouts and results to an even higher level. 
10 TRENINGSHACKS FOR Å FÅ BEDRE TRENINGSØKTER OG RESULTATER
Rumpa hennes var flat. Det var ikke noe vits å legge noe imellom når hun klagde over den manglende muskulaturen i bakenden.  Toril sa hun alltid hadde vært glad i å løpe, og likeså alltid hadde hatt flat rumpe. Hun var lei. Moren hennes kunne heller ikke skryte av en genetisk sterk og formet rumpemuskulatur. Samtidig var det et annet fellestrekk både Toril og moren delte. Den faktoren at ingen av dem hadde prioritert å trene opp rumpemuskulaturen noen gang, vel, frem til et par måneder siden. Da hadde Toril bestemt seg for at nå skulle hun en gang for alle prioritere styrke og løfte rumpa!
Det var derfor hun nå var oppgitt, da jeg møtte henne for første gang. «Jeg har fulgt et styrketreningsprogram for rumpa. Jeg har trent rumpa flere ganger i uka og jeg har gjort det over fire uker. Hvor lenge må jeg vente før det vil synes? Litt sterkere har jeg jo blitt, men jeg vil både bli sterkere og få en bedre fasong og løft på rumpa. Er det for mye å be om?» Toril var åpenbart oppgitt og jeg forsto henne godt. 
Uansett hva målsetningen din er med å prioritere å trene kroppen fysisk, så ønsker man å oppleve en utvikling, og både se og føle resultatene av tiden man bruker på treningen. Er det ikke sånn for deg og?
Så hva hadde gått galt med treningen til Toril?
Sansynligvis var det en kombinasjon av flere små ting. Akkurat som når du baker en kake og du glemmer å putte i en ingrediens, eller kanskje tar litt mye av noe annet, og i tillegg skrur på varmen på ovnen litt lavt og kanskje har kaken i en litt for liten form.  Kaken blir forhåpentligvis ok, men ikke så god som den kunne ha vært. 
Skal det være så avansert å trene?
Nei. Det går selvfølgelig an å lage en kake med kun 3 ingredienser og få et godt resultat. Likeså kan du gjøre treningen i tre enkle grep og få et ganske godt resultat av det også. Toril hadde blitt sterkere. Det var bare det at hun ikke hadde fått formen og løftet på rumpa som hun også ønsket seg. Vil du ha veldig gode treningsresultater, krever det litt mer fokus på detaljene i treningen din. 
Så om du ønsker å få en super digg kake eller veldig gode treningsresultater, hva gjør du da?
Da trengs det litt mer enn kun tre ingredienser, og de aller fleste trenger å sjekke treningsopplegget sitt litt nøyere, og sannsynlig gjøre noen små justeringer for å få ønsket resultat. 
Det er mange som Toril som gjør en god innsats med treningen, og som hadde fortjent å få mye bedre resultater. Kanskje det gjelder deg og? At du trener jevnlig, men du savner bedre resultater?
I såfall vil jeg anbefale deg, som jeg anbefalte Toril: Å hacke treningen din og gjøre noen enkle, små justeringer. Jeg luket relativt lett ut hvor Toril bommet ved å gå gjennom treningen, kosten og livsstilen hennes, og det samme kan du gjøre nå og.  
I dag har jeg laget en enkel oversikt over de 10 viktigste hacksene du kan gjøre for å få bedre treningsøkter, og ikke minst resultater! Sjekk de ut og finn ut hvilken, eller hvilke hacks som vil kunne løfte din trening og resultater til neste nivå!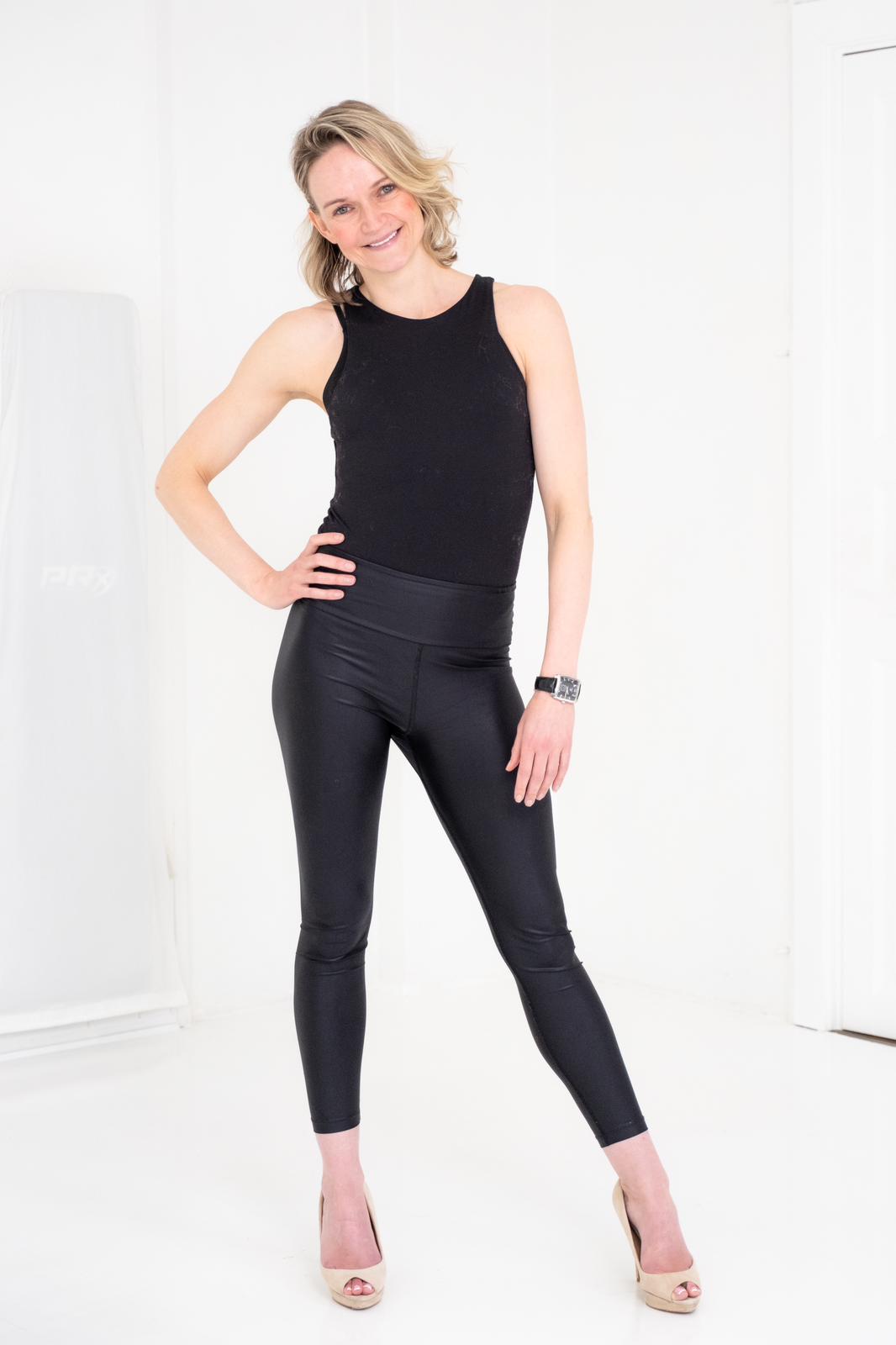 Let`s Shine! 

MINI WEBINAR: LET'S SHINE 10 WORKOUT HACKS 
1: HA TRENINGSØKTER SOM DU KAN GJØRE DER DU ER, NÅR DET PASSER DEG
Gjør det enkelt og ikke kast bort energi eller unødvendig tid på å tilpasse hverdagen din for mye treningsøktene dine. Sørg i stedet for at treningsopplegget ditt er fleksibelt, effektivt og løfter deg og hverdagen din!
2: GJØR DET ENKELT OG EFFEKTIVT
Vi lever i en tid hvor det meste er effektivisert og det samme burde treningen din være. Treningsopplegget skal være enkelt og du skal være sikker på at det fungerer godt for deg og gir det resultatet du vil ha. Et treningsopplegg kan fungere litt, men likevel ikke godt nok. Spør deg selv. Er det enkelt nok? Og effektivt nok? Husk: Det går an å bare trene 5-10min og fortsatt få en god økt!
3: VÆR BEVISST DITT MÅL MED TRENINGEN
Når du har en treningsøkt, vær bevisst på hvorfor du har valgt denne bestemte økten?
Fordi du vil få bedre kondisjon når du jogger, eller fordi du tenker at jogging gir deg en mer trent rumpe? (Isåfall bør løpingen være i oppoverbakke.) Hver eneste gang jeg trener, vet jeg godt hvorfor jeg gjør det jeg gjør. Enten det er å få en mer spretten rumpe, strammere armer, bedre hjertepumpe, eller jeg bare vil ha det gøy. 
4: DROPP UTSTYR, DET ER IKKE NØDVENDIG
Det er ikke nødvendig å ha ekstrautstyr for å trene. Din egen kropp er et ypperlig treningsverktøy. Bruk din egen kroppsvekt som motstand og ha en super treningsøkt. Å bruke utstyr av og til har selvfølgelig sine fordeler, men er absolutt ikke avgjørende for å få til en god økt for de aller fleste. 
5: FÅ DET TIL Å BRENNE!
Du skal kjenne at du trener. Enten du ønsker å øke pulsen og få trent hjertepumpen, eller du vil styrke og forme rumpa. Kjenn etter at treningen du gjør fungerer. En øvelse er kun en øvelse, til du setter den ut i livet og kjenner på din kropp at det gir resultatene du ønsker. 
6: TREN SMARTERE!
Vær smart og prioriter funksjonelle øvelser. Øvelser som trener flere muskelgrupper samtidig, og som både gir deg økt styrke og bevegelighet i kroppen samtidig. Eksempelvis som utfall, håndstående og push ups varianter. 
7: REGISTRER RESULTATENE DINE OG ØKTENE DINE
Synes du ikke det er gøy å se hva du faktisk får til? Å registrere treningsøktene og resultatene dine, gjør at du mye lettere kan sette pris på innsatsen din og nyte prosessen. Å se at du legger inn jevnlig innsats, og at du har utvikling er essensielt for å holde motivasjonen. Ved å skrive ned i en bok, på mobil, i en app øktene og resultatene dine, vil gjøre at du kan luke ut treningsbommerter og få økt glede i hverdagen over treningen din.
8: HA STØTTE OG OPPFØLGING UNDERVEIS
Sørg for å ha noen som gir deg støtte underveis i hverdagen. Enten du «melder inn» dine treningsøkter til din trener eller en venn, og du får en personlig tilbakemelding tilbake. Likeså at du kan få hjelp til å justere treningen underveis og stille spørsmål du måtte ha til ditt treningsopplegg. Ett spørsmål og ett godt svar kan spare deg fra å kaste bort energien din, og sikre deg gode resultater i stedet. 
9: FEIR MÅLENE OG SEIRENE DINE
Feir dine små wins hver uke! Å se på hvilke 3 ting du har fått til sist uke kan øke motivasjonen betraktelig og gjøre det mye lettere å holde motivasjonen oppe over tid. Det vil også hjelpe deg til å gjøre de små justeringene som er nødvendig for å optimalisere resultatene dine. Enten det er å spise mer grønnsaker, sove mer eller trene tre ganger i uka. 
10: HUSK AT TRENINGS RESULATENE DINE ER TETT KNYTTET OPP MOT DITT KOSTHOLD OG DINE LIVSSTILSRUTINER. 
Hvordan du sover, spiser, drikker, og balanserer hverdagen påvirker resultatene dine. Ofte mye mer enn det folk flest tar innover seg. Det er mange som spiser for lite, eller for mye eller til feil tidspunkter for å optimalisere resultatene sine.  Det er klart alkoholinntak påvirker, likeså nok søvn, og riktig nærende mat for deg og din kropp. Har du i tillegg et høyt stressnivå vil det også kunne slå ut på alt fra fettforbrenning til overskudd. Så husk og ikke minst hacke dine kosthold og livsstilsrutiner også, når du har hacket treningen din – Om du vil ta treningsøktene dine og resultatene dine til et enda høyere nivå!