The woman looked at me and did her best to smile. "Yes, I'm fine, things are just a bit hectic," she said. I myself on the other hand did my best not to cry.  
We weren't close friends, more like old acquaintances from our school days. Marianne was what you'd call naturally beautiful, always smiling, and with a contagious laughter. Now many years later our paths had met again through our children's activities. Two women in their prime, with husbands, children, and, if not houses, at least a loan, a job, and now at the children's soccer practice.
In moments like this, a lump often formed in my throat, unnoticed by Marianne, as I chose to don't show or say anything about it. There wasn't much I could say to her; she was just one of many women who evoked this feeling of both understanding, frustration and sadness in me. A feeling I got when I met grown up, strong, beautiful women not feeling the amount of joy, that the beautiful life they were having should give them.
The days were filled up with  work, children, household and other tasks. All being prioritized far ahead of what truly should have come first:  The task of taking good care of herself.
Don't get me wrong. Marianne seemed to appreciate her life, with her husband Even, football-loving children, and her job, even though she would have liked some more interesting work tasks, she shared. Before she minutes later had to hurry home to get dinner ready.
She confirmed what other women daily are sharing with me. It wasn't about not being happy about their lives, she was happy with her life.  
My frustration was that she, as so many didn't seem to be filled with joy of living the life they were happy of having.
What was evident was the absence of joy and her happy laughter that I remembered so well. Where had it gone?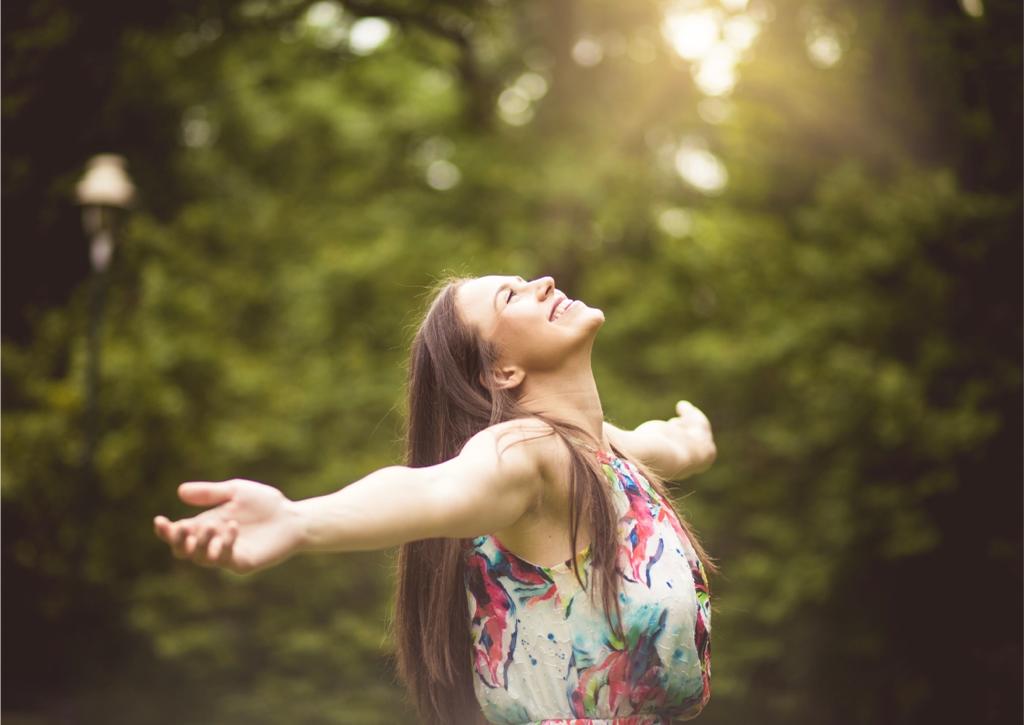 Putting our own happiness aside in our daily life is a bigger mistake than most people realize. Sadly it seems to me that women are making this mistake more often than men, and yes, I still do this mistake sometimes too.  
Women are very often experts at nurturing others' happiness, but not their own. Their own wellbeing through a hectic daily life is often at the bottom of the priority list. Ironically, this put women in the risk of becoming bitchy and nagging to our surroundings. If we are empty of joy, we can not share joy with either our husbands, children, colleagues or other people. Because the absence of joy in our lives makes us try to give from an empty cup. Pushing out drops of joy to others, and it doesn't work and it also worns us out. 
At our kids soccer practice, it wasn't the time to talk about empty cups and forgotten joy with my old acquaintance. So, I hugged her and said farewell. In my mind I was hoping there would be a ready-made dinner for her at home.
But now, I can share and remind you and other women, including Marianne, of the importance of nurturing your own joy in everyday life. For your benefits, but just as important  for the people you are having in your life. Joy spreads joy. Fill up your cup with joy, so you can pour your joy to others.
Whatever you aspire to in life, it all begins with YOUR joy. Because your life will either be lived through your joy, or you will  live and do what you feel you have to do, not feeling joy on a constantly basis. 
That's why I today share with you who wants to fill yourself up with more joy consistently and share it, how you can do that: 
1: Do 3 things daily that bring you happiness. They don't have to be big; sitting in the sun or drinking a cup of coffee are good examples, or maybe just a shower. The key is to do something to make yourself happy. 
2: Express gratitude for what you have. Think of or write down 10 things you're thankful for each day. Even the smallest joys will fill you with happiness and peace.
3: Give and receive: Offer a compliment or a smile to someone during the day. And remember to receive and say thanks for all the smiles and compliments you get.
If you remember this daily, you'll notice a difference after just a week, feeling happier, every day.
Should you wish to learn more about how you can take better care of yourself and achieve the results and goals you have in life full of joy, get in touch for a no-obligation chat.
Let's Shine! 

Ikke glem denne ENE tingen for å ha det veldig bra, hver dag!
Kvinnen så på meg og gjorde sitt beste for å smile. «Joda, det går bra med meg, det er bare litt hektisk». Selv fikk jeg lyst til å gråte der jeg sto på fortauet.
Vi var ikke nære venner, heller gamle bekjente som tidligere hadde gått på skole sammen. Marianne var det man kalte naturlig vakker og hadde alltid hatt en smittende latter. Nå, mange år senere var det barnas aktiviteter som gjorde at våre veier møttes. To kvinner i sin beste alder, med mann og barn, og om ikke hus og hage, så både lån, jobb og nå på barnas fotballtrening.
Jeg fikk ofte gråten litt i halsen når jeg ble stående i en situasjon som denne, uten at kvinnen foran meg så det, eller at jeg sa noe. Det var en rar følelse som jeg ble fylt med. Jeg visste også godt at det egentlig ikke handlet om Marianne. Det handlet om mange andre kvinner som jeg hadde stått foran de siste tjueårene, og litt om Marianne og litt om meg. Følelsen var en blanding av forståelse, frustrasjon og smerte over å se at mange voksne, flotte og sterke kvinner ikke følte like stor glede som det livet de beskrev tilsa at de burde føle.
At kvinnene som hadde dagene proppfulle av aktiviteter og ting de måtte rekke å gjøre med både jobb, barn og hjem, ikke lagde nok rom for det viktigste i hverdagen: Ivaretakelsen av seg selv.
Marianne var åpenbart fornøyd med det livet besto av. Det var ikke det. Både med mannen Even, barna som elsket fotball og jobben, selv om hun håpet på andre arbeidsoppgaver på sikt.
Hun virket oppriktig fornøyd da hun sa hva livet nå besto av, før hun måtte skynde seg hjem og få lagd middag. Det var tydelig at Marianne hadde et veldig fint liv.
Så hva reagerte jeg på?
Min frustrasjon var at det virket som om hun, som så mange andre ikke var fylt av glede i det livet hun levde.
Hva som var tydelig, var fraværet av hennes naturlige glede og latter som jeg husket så godt. Hvor hadde den forsvunnet?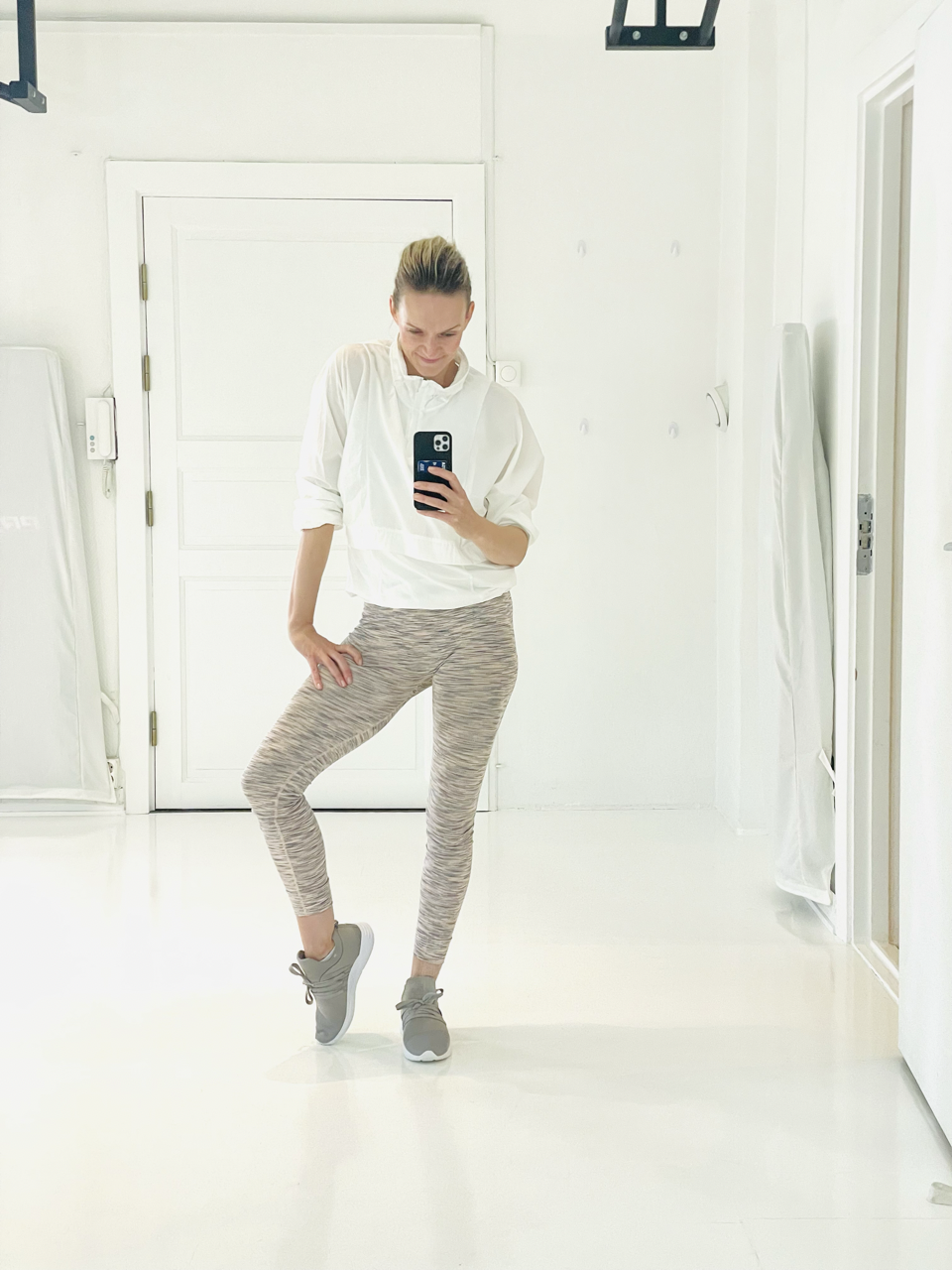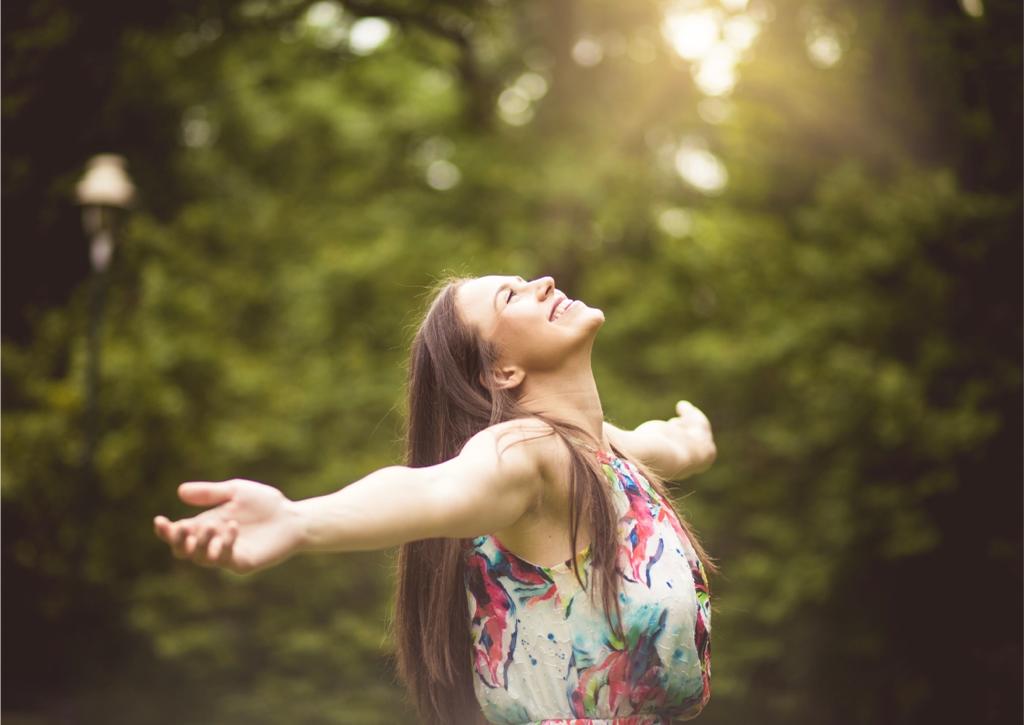 Nedprioritering av egen glede i hverdagen er en stor bommert mange gjør. Dessverre er min erfaring at kvinner gjør det mest, og ja, det skjer meg og av og til.
Vi kvinner er ofte veldig gode til å ivareta gleden til andre, men ikke vår egen. Den kommer sist i prioriteringskøen. Ironisk nok gjør det at vi kvinner risikerer å bli kjerringer og i stedet drive korstog mot de rundt oss. Enten det er mann, barn, kollegaer eller naboer. For uten å prioritere vår egen glede nok og daglig, så blir vår gledestank til å dele tom. Uten egen glede, kan vi ikke spre glede til andre og vi sliter oss ut med å gi på tom tank. Vi går i minus og blir i værstefall masete, bitre, sinte, kjerringer.
På fotballtreningen var det ikke anledning til å prate om tomme tanker og glemt glede. Så jeg ga henne en klem, og vi sa farvel, (og jeg håpet i mitt stille sin at det ventet en ferdiglagd middag på henne når hun kom hjem).
Men her, nå, kan jeg dele. Fortelle, og minne deg på å ivareta din egen glede i hverdagen. For din egen skyld, men like mye for alle mennesker du har i livet og de du møter. For glede sprer glede. Din glede sprer glede til dine barn, mann, venner, kollegaer og andre.
Uansett hva du ønsker og har som mål i livet, så begynner det med DIN glede.
Derfor deler jeg i dag med deg som ønsker å fylle deg opp med mer glede, og dele det videre med de du har livet, hvordan du enkelt kan gjøre det:
1: Gjør 3 ting hver dag som gjør deg glad. Det behøver ikke være store ting, det kan være å sitte i sola, eller drikke en kopp kaffe. Det viktigste er at du gjør noe for å glede deg selv.
2: Takk for det du har. Helst skriv eller tenk på 10 ting du er takknemlig for hver dag. Jo, mindre ting du er glad for det, jo bedre. Takknemlighet fyller deg opp med glede og ro.
3: Gi og ta i mot: Gi et kompliment eller et smil til noen i løpet av dagen, og sørg for å si takk og ta i mot de smilene og komplimentene du selv får.
Husker du dette hver dag burde du merke raskt en forskjell, du vil føle deg rett og slett: Gladere, hver dag.
Skulle du ønske å lære mer om hvordan du kan ta bedre vare på deg selv og oppnå de resultatene og målene du har i livet, ta kontakt for en uforpliktende prat.
Let`s Shine!