Have you ever tried to switch out your regular coffee with a matcha latte?I'm a real coffee lover. But even I like to change it up sometimes.
Many of us enjoy drinking hot or iced green tea. It's long been touted as a drink full of natural antioxidants. So how is matcha different than green tea? Green tea and matcha are both teas made from young green tea leaves. The difference is that with green tea, the leaves are steeped and discarded, while with matcha the leaves are eaten. When matcha tealeaves are dried the stems and veins are removed. Then, they're stone-ground into a bright green powder. When mixed with hot water, matcha produces a bright green drink with a thin layer of creamy foam. Mix it together with some milk and you have a warm creamy comforting matcha latte full of antioxidants.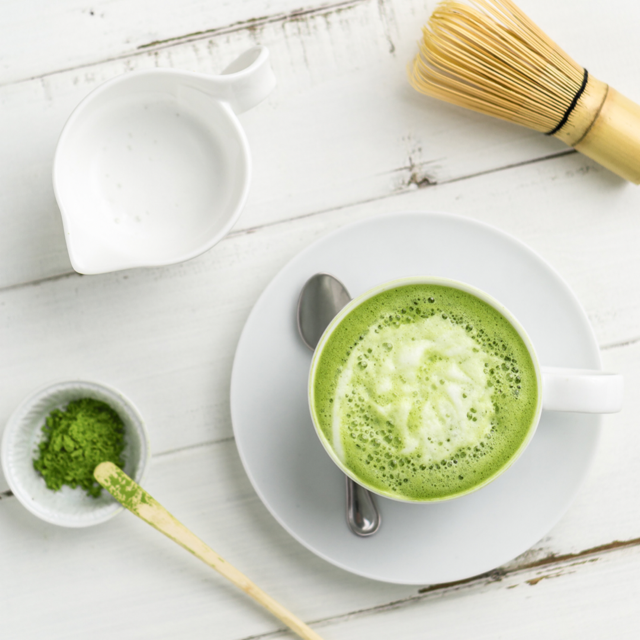 INGREDIENTS:
1 cup almond milk or the type of milk you prefer. I prefer to use plant-based milk without sweetener.
1 teaspoon matcha powder.
Optional, vanilla stevia sweetener 4-8 drops, depends one how sweet you want it to be.
Optional, 1-tablespoon MCT oil and 1-tablespoon butter (if you want to make the bulletproof version.)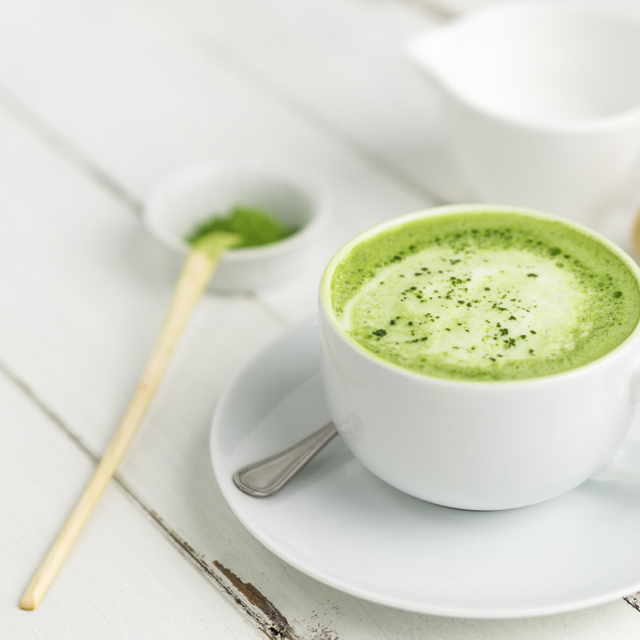 INSTRUCTIONS:
1. Heat the milk in a pot on the stove or in the microwave, until bubbles form around the edge of the container and the milk is hot and steaming.
2. Matcha powder resists mixing with liquid very similarly to cocoa powder. So it's best to make a paste by combining some milk and the matcha powder and stir it together before you add the rest of your milk.
3. Add all of the ingredients to a coffee or teacup and stir to combine.
4. Alternately, put all of the ingredients in a blender or in a tall container and blend with a stick blender.
5. Taste and adjust sweetener if desired.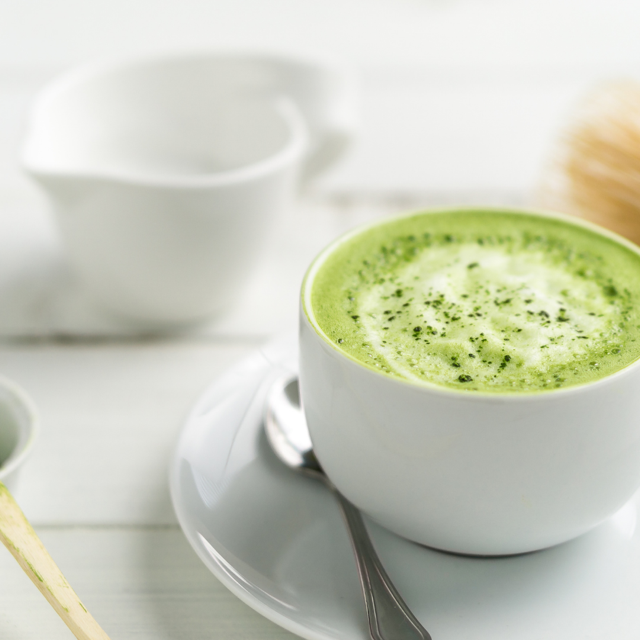 Do you want to loose weight and get yourself a nutrition program with PERSONAL GUIDANCE, RECIPES, GROCERY LISTS and WEEK MENUS? Get yourself Let`s Shine 8 weeks Nutrition program and make sure you get the results you want to achieve in 2021. Start today and get your results already after a week! Order now!