This 5-ingredients recipe is really easy to make. It´s fully vegan and bursting with coconut. They can be enjoyed as a snowy and healthy Christmas treat to keep you away from store-bought sugar-loaded options. The bounty balls taste almost like the "original", but are fully plant-based and made from real food.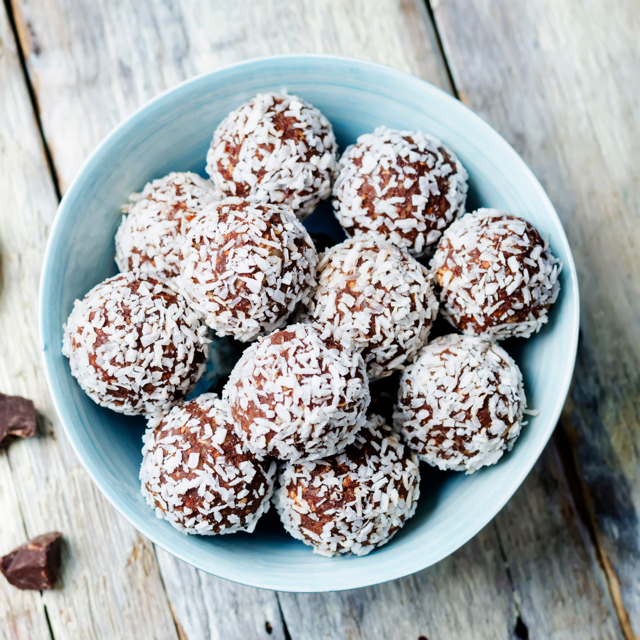 COCONUT 'BOUNTY' BALLS
Ingredients:
160g shredded coconut
240g coconut milk, refrigerated
2-3 tbsp sukrin, or maple syrup
2 tbsp vanilla extract, or use one vanilla bean
100g cup dark chocolate, melted
Shredded coconut for topping
Instructions
Add the first four ingredients to a food processor and pulse two or three times to blend everything. You should be left with a firm texture.
Pour the mixture into a bowl, cover with some foil and refrigerate for an hour to let it thicken.
Remove from the refrigerator and use a spoon to scoop the mixture and form little balls using your hands.
Add shredded coconut into a bowl and melted chocolate into another. Dip the balls into the melted dark chocolate to create a coating. Decorate with some sprinkled coconut shreds.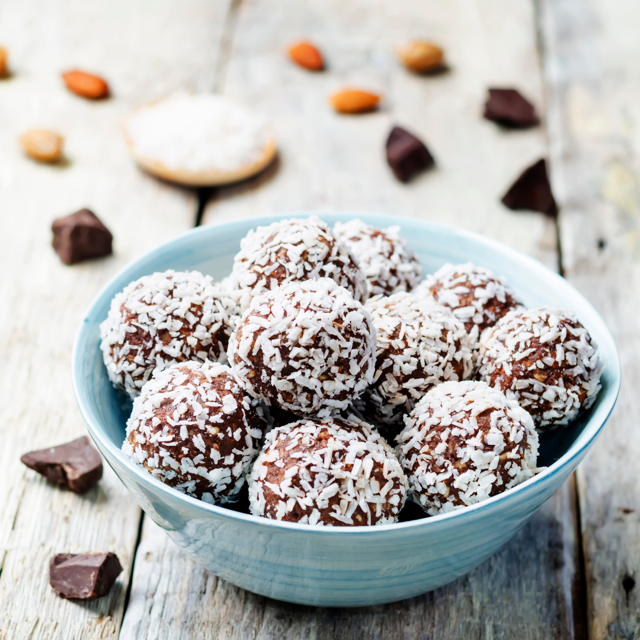 Do you want to loose weight and get yourself a nutrition program with PERSONAL GUIDANCE, RECIPES, GROCERY LISTS and WEEK MENUS? Get yourself Let`s Shine 8 weeks Nutrition program and make sure you get the results you want to achieve in 2021. Start today and get your results already after a week! Order now!