Get cozy this fall with a heartwarming low carb friendly soup recipe.
Servings: 4

INGREDIENTS:
1 tablespoon coconut oil or ghee
6 large carrots, peeled and chopped
1 large sweet potato, peeled and chopped
3 cups bone broth or veggie broth (for vegan version)
1 cup full-fat coconut milk
1-2 teaspoon grated ginger
1 teaspoon turmeric
1-2 cloves with garlic grated or chopped
1 tablespoon pepper
1 tablespoon dried chili or 1 freshly chopped chili
Himalayan sea salt to taste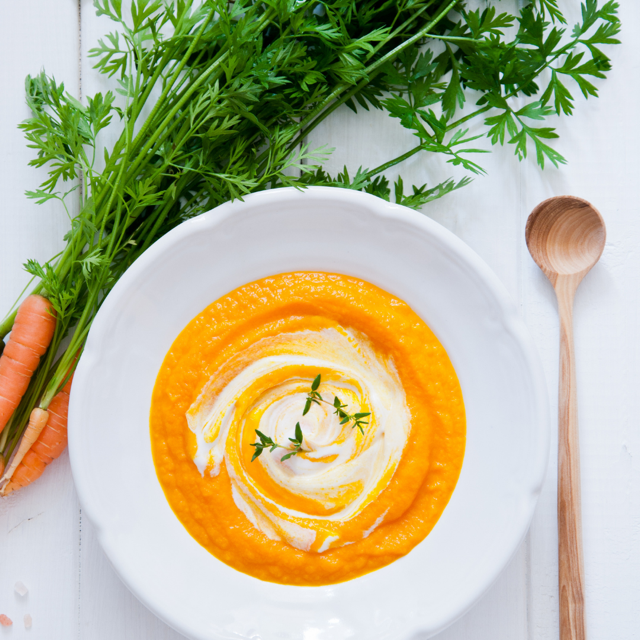 INSTRUCTIONS:
Heat a large pot with coconut oil. Once pot is hot, add in chopped sweet potato and carrots. Sauté on medium heat until soft. Reduce the heat to low.
Add ginger, turmeric, pepper, chili and sea salt. Let carrots and sweet potatoes cook in the spice mixture for 2-3 more minutes.
Reduce heat to simmer. Add bone broth and coconut milk. Simmer for about 30 minutes.
Remove from heat and transfer to blender (or use an immersion blender). Pulse until you reach a creamy consistency.
Serve in bowls, topping each serving with herbs, vegetable mix, a drizzle of coconut milk, bacon or some pesto.
Enjoy!