This salad is loaded with veggies; juicy tomatoes, crisp cucumber, creamy avocado and the cilantro and lemon juice make the whole salad so fresh and flavorful! You will also find it in my LET`S SHINE NUTRITION 8 WEEKS PROGRAM.
To make it a perfect lunch add some proteins in it like: Fish, shrimps, chicken or eggs.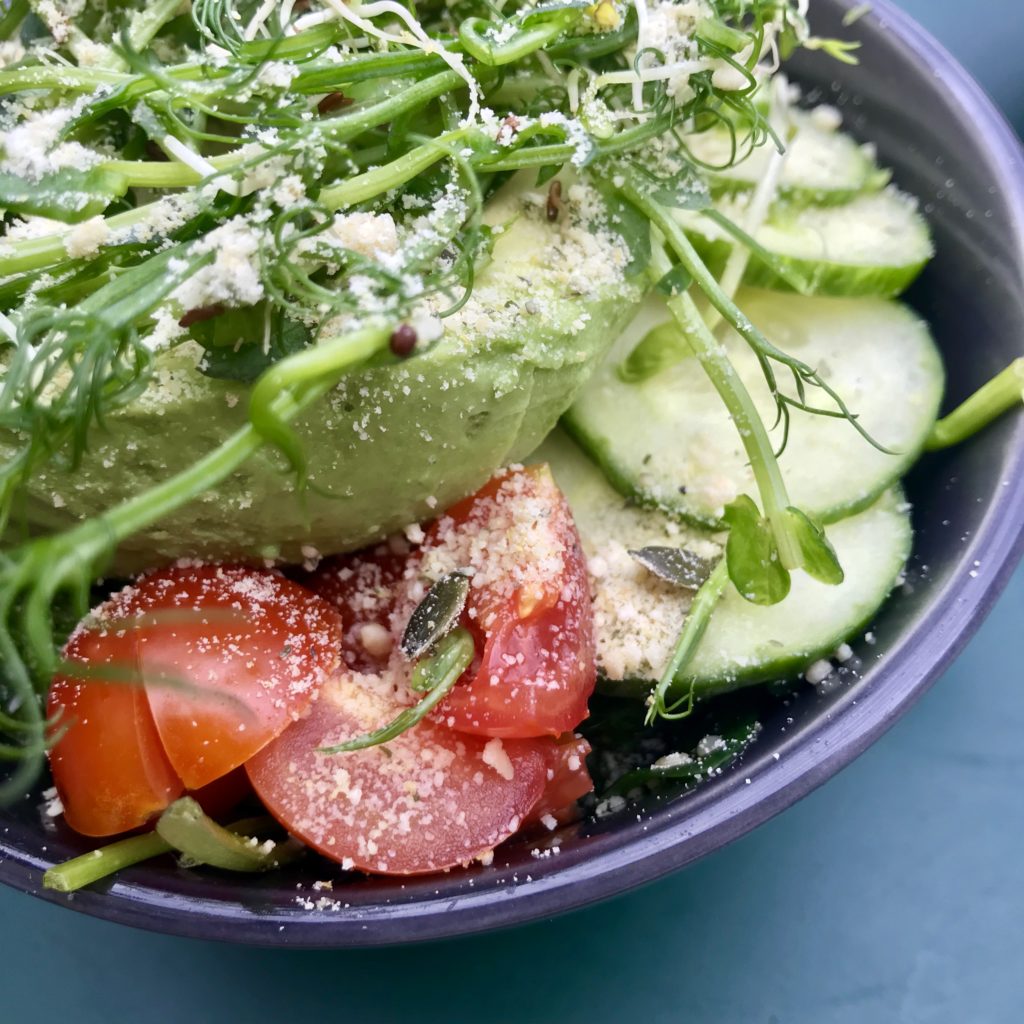 Serves: 4 (as a side salad)
Ingredients:
2 avocados – peeled, pitted and diced
1 onion, chopped
1 cucumber, chopped
3 large ripe tomato, chopped
1/4 cup chopped fresh cilantro, rucola or sprouts
1/2 lime, juiced
salt and pepper to taste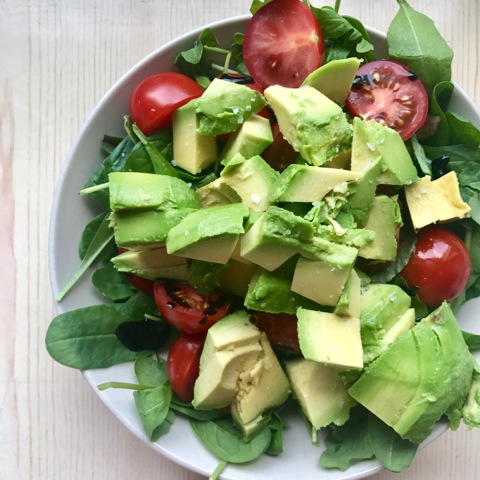 Instructions:
1. Place chopped tomatoes, sliced cucumber, sliced red onion, diced avocado, and chopped cilantro, rucola or sprouts into a large salad bowl.
2. Drizzle with 2 tbsp olive oil and 2 tbsp lemon juice. Toss gently to combine. Just before serving toss with 1 tsp sea salt and 1/8 tsp black pepper
Serve!

PS: If you want to get more results this spring and summer, Get yourself my LET`S SHINE NUTRITION 8 WEEKS PROGRAM with both personal guidance, 30 recipes, week menus, grocery lists with more with a discount till 10. of May! You can also get my NEW Let`s Shine Strong and Toned Workout program in the shop too to a discount. Check it out!