H.I.I.T or High-intensity interval training — referred to as H.I.I.T. — is based on the idea that short bursts of strenuous exercise can have a big impact on the body. If moderate exercise — like a 20-minute jog — is good for your heart, lungs and metabolism, H.I.I.T. packs the benefits of that workout and more into a few minutes. – New York Times article
Above I have put together a HIIT program you can easily do where ever you are and it takes between 5 and 10min all together.
WANT TO SLEEP BETTER?
AND TO BOOST YOUR FATBURNING?
AND BOOST YOUR BODY AND BRAIN?
AND KICK START YOUR DAY?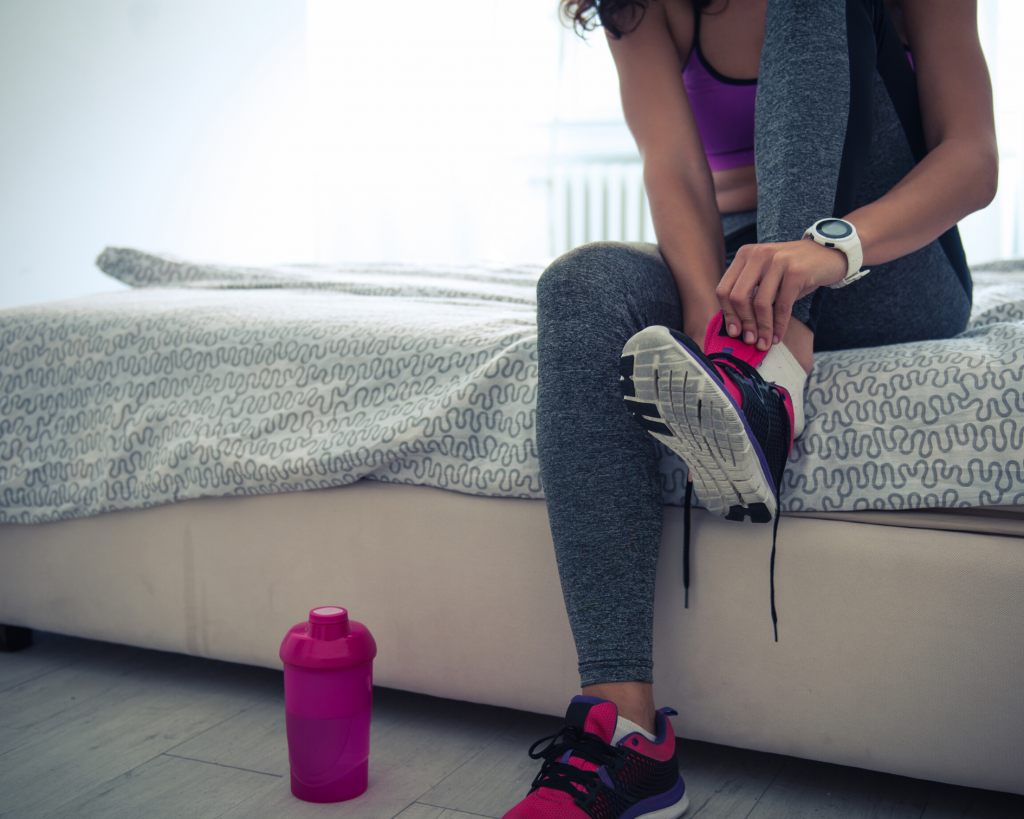 Do it in the morning and do it a 2-3 times a week and notice the difference!
All you need to do is this:

1: Do the exercises one after the other.

2: Do each exercise for 30 seconds then have 10 sec rest before doing the next exercise.

3: Do all the exercises for 30seconds. One round takes 5min. Two full rounds takes 10min. Do One and a half round if that works for you, but get your heart pumping!
Exercises:
1: Kick leg to opposite arm
2: Ballet Jumps
3: Mountain Climbing
4: Leg slides
5: Jumping ropes
6: Push ups
7: Squats
8: Burpees
"In the middle of a high-intensity workout you should be able to say single words, but not complete whole sentences"
If you can't do some of the exercises, then just repeat one of the others and do that exercise instead an extra time.
Read more about the High-intensity- interval- training here in the article from New York times. Here you also get different types of HIIT workouts.
Let's go!