Make this easy coconut Chia Pudding and have it as a wholesome breakfast, snack or dessert any time in the day. I love the fact that it's delicious, filling and super easy to make. You can be creative with the toppings you prefer for your chia pudding. In the morning you can avoid too much sugar as berries and instead have nuts on top, but as an dessert in the afternoon you can add berries and fruits. Try different kinds of fruits as toppings or some nuts.


COCONUT CHIA PUDDING
Serves: 3-4


Ingredients

1 Can Coconut Milk

½ Cup with water

1/2 Cup Chia Seeds

6 drops of vanilla stevia



Optional garnishes: fresh berries, almond, walnuts, coconut flakes.



Instructions

Whisk together the coconut milk, chia seeds and stevia.

Cover the bowl and place in the refrigerator for at least 2 hours or until mixture has thickened.

Serve, topped with a handful of berries if you eat it as a dessert or with nuts and coconut flakes in the morning as a breakfast.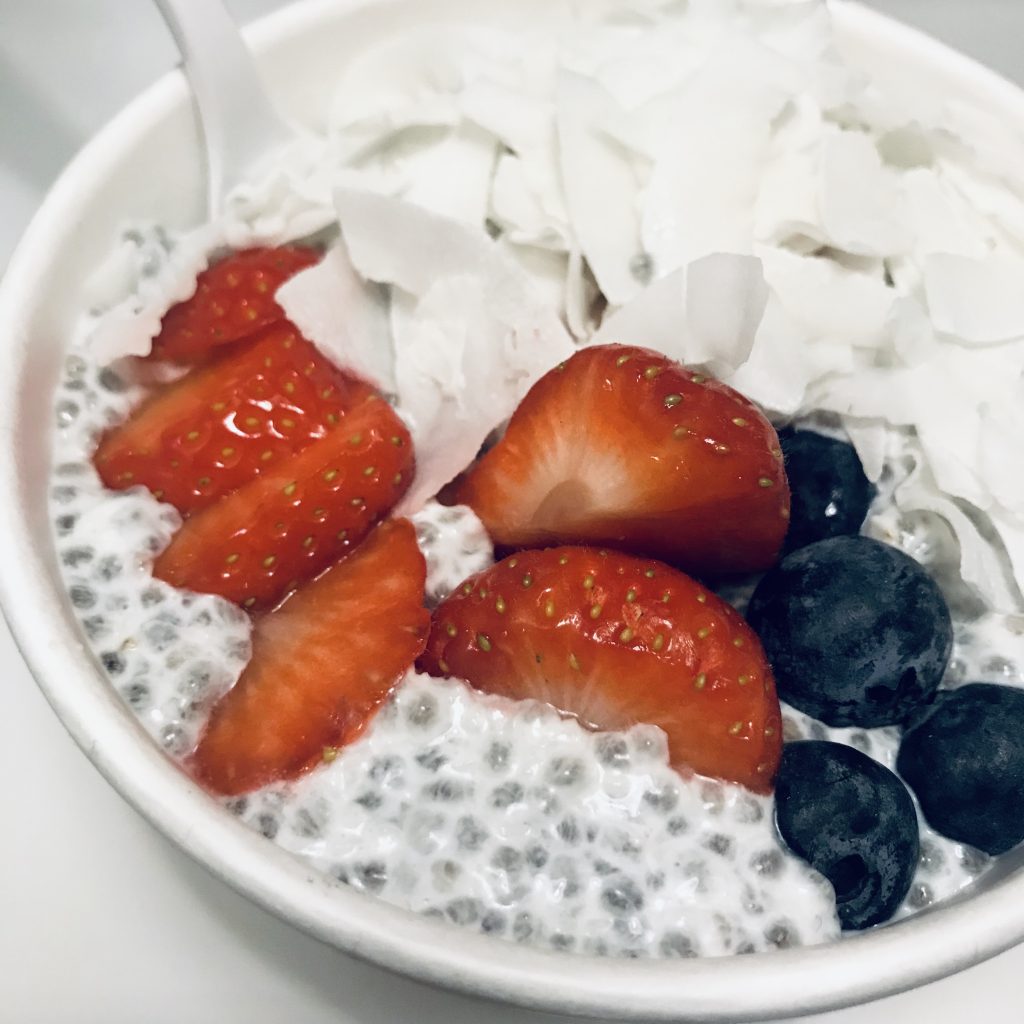 Let`s shine!