This coffee is inspired by Dave Asprey and the goal is to give you good and stable energy from you wake up till lunch. In addition to that this coffee is brilliant to boost your fat burning and give you a daily fast, that again will trigger many health benefits and boost your fat burning. To read more about Dave Asprey go to his webpage.
The recipe:

1 cup of coffee
1/2- 1 tbs of MCT coconut oil or Brain octane/XCT oil.
2 tbs of Unsalted butter

Make yourself a cup of coffee. Freshly made. Then add the butter and the oil. Start of with 1/2tbs of the MCT oil a couple of days. Then increase to a full table spoon. Blend it together with a kitchen machine/smoothie machine or a hand blender.
Serve and enjoy!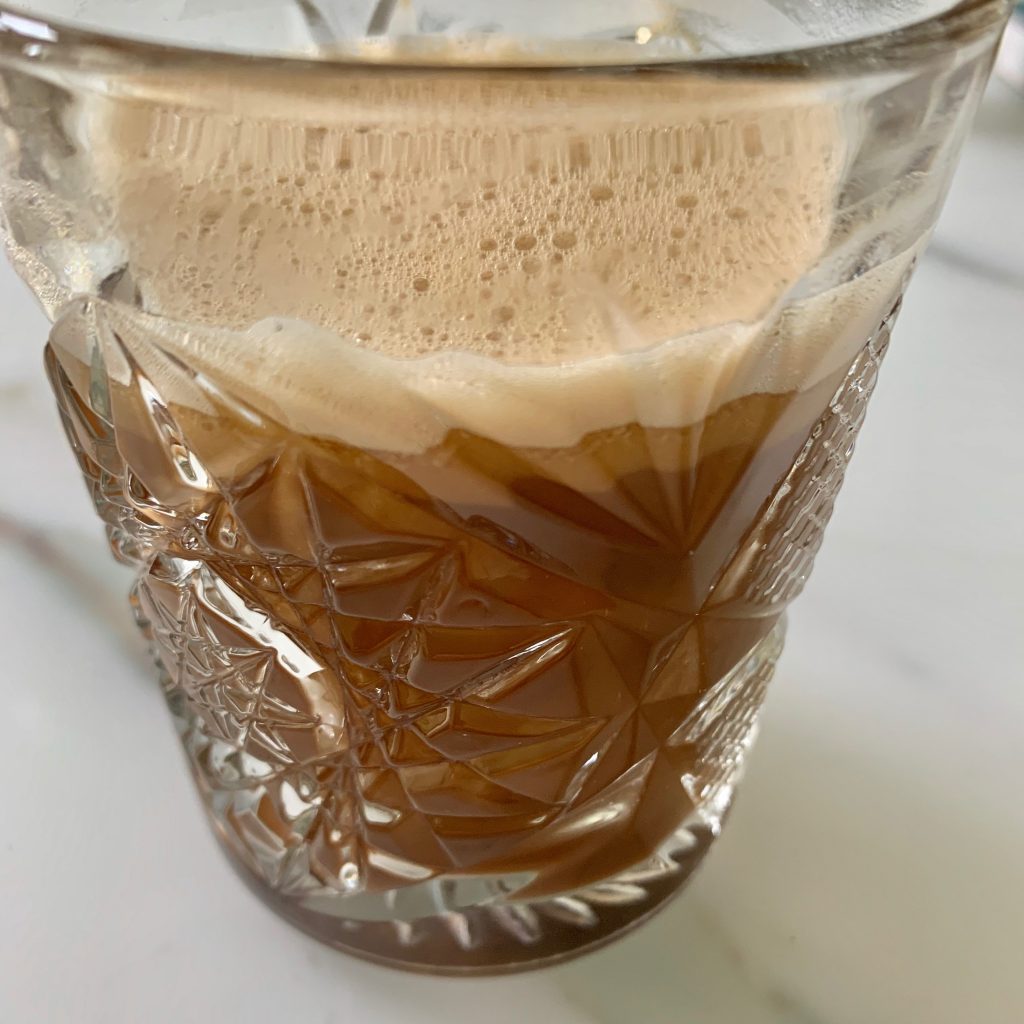 PS: This coffee recipe is recommended as a part of Helle`s World Shine diet. I only recommend fasting for healthy persons and people that are pregnant or getting medical treatment should consult their doctor before doing any changes in their diets.
If you want the full Shine diet, get yourself "Let`s Shine Nutrition program" in the shop. Have a great morning tomorrow!